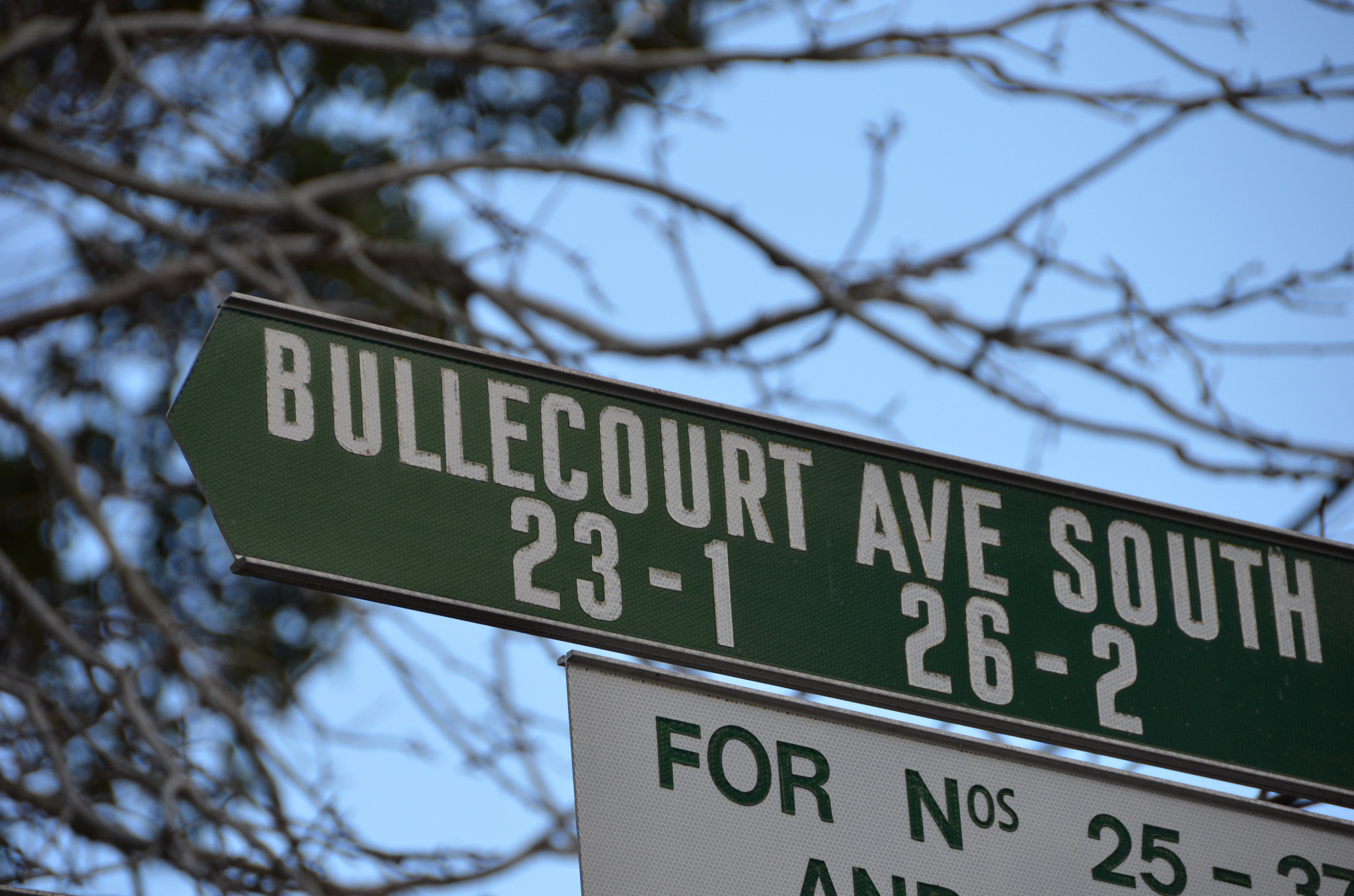 When you start looking, you begin to find traces of the First World War everywhere in Mosman. For me, that was the most surprising and fascinating part of Doing our bit.
Some buildings and structures in Mosman are upfront about their First World War heritage. Above Allan Border Oval stands Mosman's war memorial, 'in honoured memory of the men of Mosman who fought in the Great War 1914-19.' The pediment on the Country Road store tells you that it was once the Anzac Memorial Hall, erected 1922. The mast that stands at Bradleys Head has a plaque telling of HMAS Sydney and the first engagement at sea by the Royal Australian Navy in the First World War, the victory over the German raider Emden.
North of Spit Junction, you will find streets — Amiens Avenue, Bapaume Road and Bullecourt Avenue — named for battles on the Western Front. The blocks formed part of Picardy Estate, its name remembering the region of France where British and Australian troops fought. One of the owners of Picardy Estate was 'Mosman's beloved local medico,' Dr J. H. Phipps, who served at Gallipoli and in France. Nearby is Ryrie Street, named for Sir Granville Ryrie, a state parliamentarian and Brigadier General in World War I. He was asked in 1925 to open the Mosman War Memorial on The Crescent.
It is well known that only one of Australia's Great War dead was brought back to Australia for burial. That man was Major General Sir William Throsby Bridges, shot at Gallipoli in Monash Valley by a sniper, now interred in Canberra above Duntroon military college. Bridges lived in Mosman from 1886-1893 when he was Officer Commanding Middle Head Battery. You can see the house where he lived (Permanent Married Quarter No. 9) when you walk from Middle Head Oval to the fortifications at Middle Head.
Overlooking the headland, at Georges Heights, was once found the third-largest WWI hospital in Australia. A book and a small exhibition can be found at the 'hospital on the hill.' The site inspired Mosman actor Cheryl Ward to produce a play based on the letters and diaries of Australian WWI nurses that had its first season in an ammunition bunker at Middle Head.
Much earlier, in July 1915, Mosman had a starring role in a film made about Gallipoli. Cinemagoers watched Australian soldiers storm the beach at Anzac Cove and take the heights above, the part of the beach and the heights being played by Obelisk Bay!
I learnt that one (and only one) person is buried in Mosman, and that story has a WWI connection. The grave of Keith Vincent Anderson, a South African airman who joined the Royal Flying Corps, is marked by a 16 foot high Celtic cross at Rawson Park. Anderson lost his life in 1929 when attempting to rescue fellow WWI pilots Charles Kingsford Smith and Mosman lad Charles Ulm when their plane, the Southern Cross, was lost in the Australian desert. Anderson was given a hero's burial in 'the most majestic site in all of Sydney.'
Some traces are simply omissions or gaps. After the war, trophies were distributed to suburbs and towns throughout Australia. You can see North Sydney's captured German field gun in St Leonards Park, at the corner of Miller and Falcon streets, where it points towards Crows Nest. Mosman was accorded a 105 mm howitzer, apparently after some upset about the size of the trophy first allocated (a machine gun?), but its whereabouts are, at least to me, unknown.
Still visible throughout Mosman are the names of those who served. The project has captured 16 honour rolls and plaques from local sporting clubs, churches and schools. (Yet to be added to that list is Lodge Mosman No. 228.) Some of their faces can be seen on the honour boards that the library has acquired. Behind these names and faces are a myriad of stories and experiences, some tragic, some full of humour and interest.
But what I found most poignant was seeing familiar addresses in Mosman crop up in the historical record. George Franki's book tells how no street in Mosman was unaffected. Avenue Road alone had 14 killed. I walked past these houses and thought of those who had walked out the front gate to a future unimaginable.