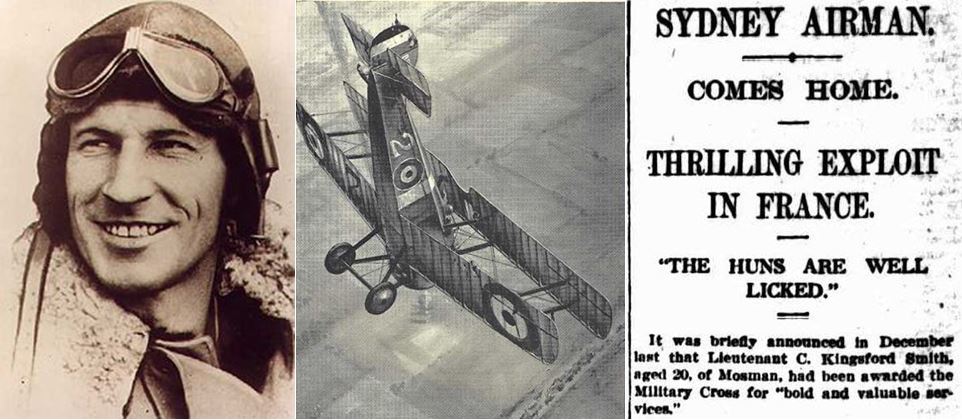 Charles Kingsford Smith's record-breaking flights made him a household name between and after the wars. His experiences as a combat pilot in 1917 are lesser known. In August 1917, he forged his flying career in the fires of adversity. In his autobiography My flying life he recalled
Sometimes our squadrons would sweep the sky in bands 20 strong, looking for trouble in the shape of Hun machines, and generally finding it. We flew low over enemy aerodromes and trenches, ground strafing and attacking anything in sight with our drums of Lewis fire. At other times we flew high, waiting At 15,000 ft. to pounce on our enemies, and there were exciting and adventurous occasions when we deliberately cultivated a spinning nose dive to in an effort to avoid attack, or with nonchalant abandon rolled carefree.
..We did the job to the best of our ability in what seemed to be the craziest old antiquarian contraptions imaginable- the machines of the Royal Flying Corps.. And we were up against an enemy that was ahead of us in aircraft design, and certainly not our inferiors in courage, élan and dash.
The 'Terror of Mosman'
Despite a good family upbringing1, and education at St Andrews Choir school. Charles Kingsford Smithy walked, rode and flew, where angels feared to tread.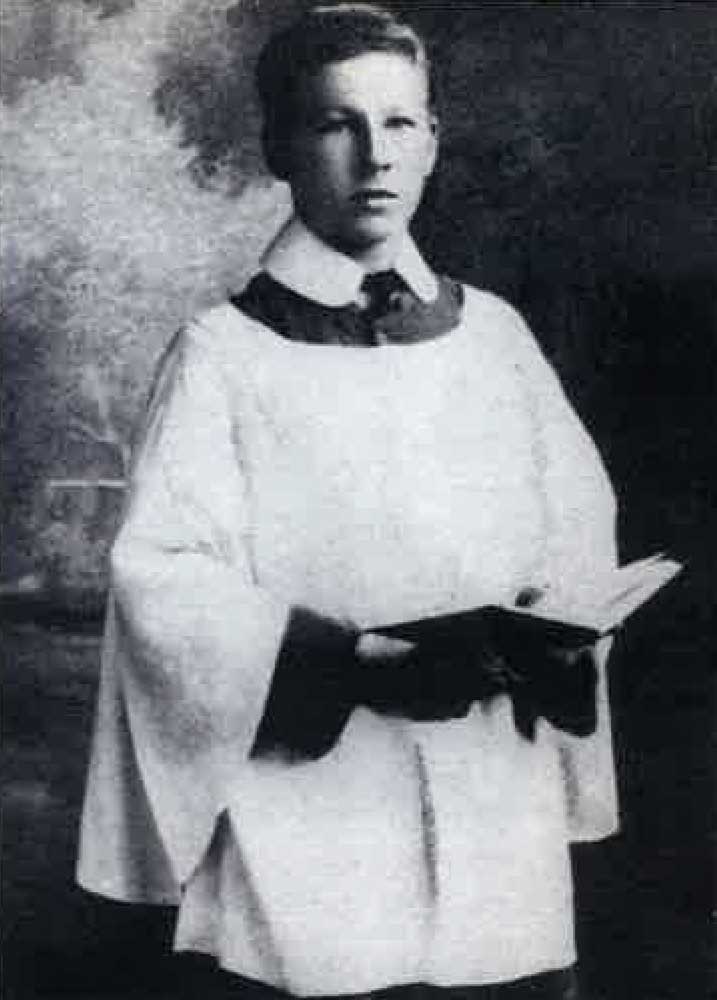 Charles (or 'Chilla', his family's nick-name) was a handfull as a teenager. After acquiring a second-hand motorbike, complaints from irrate neighbours were followed by Police warnings. The terror of Mosman's hooning career ended with a bang. After crashing through a dairy wall, his 2-wheeler was written off amidst a pile of broken milk bottles and confectionery.2
Like many young men at the time, Chilla found the Empire's call irresistible. On his 18th birthday he enlisted with the AIF, transfered to the the 4th Light Horse, and was shipped off to Gallipoli via Egypt.3
In a letter home Smithy described how
Snipers are pretty bad at the foot of our gully and get our chaps fairly often. One has to do a sprint or have a bullet after him.4
A bullet-holed cap was sent home as evidence of a close call5. Did his family feel relieved or anxious receiving his proud memento in the post? We can only guess.
CKS survived running messages between trenches at Gallipoli. He was then sent to France.
Behind the front lines Smithy's motorcycling skills were put to good use as a despatch-rider6 Once again he had some close calls, surviving 2 near-misses from German shells.7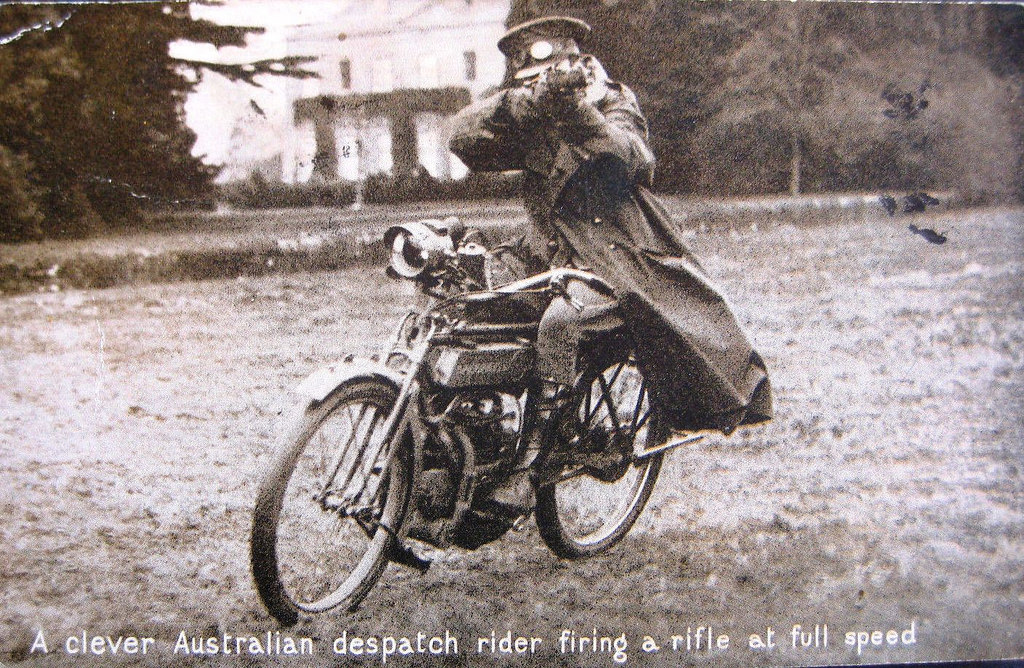 Out of the Frying Pan..
Charles' letters home were usually upbeat. But after seeing the front-line 1st hand, he confessed
Some of the sights out there are really sickening.8
Due to a pilot shortage, the opportunity arose for men of the A.I.F. to apply for the Royal Flying Corps (R.F.C) . Sgt. Kingsford Smith jumped at the chance. After passing the R.F.C.' s vetting process and training program,9 Smithy graduated as a 2nd Lieutenant with less than 10 hrs flying experience10 to 23 Squadron.
At 23 Sqn. he got his 'wings' with 30hrs flying time in the French designed SPAD VII fighter.11 The SPAD was flown by British, American and French aces.
Smithy's initial assessment of his new 'bus'12 was favourable. It could potentially fly to 20,000 ft., was good in the dive and climb and fairly manoeuvrable. It could also take a bit of punishment (as he was later to find out.)
The Spads are great machines[he wrote]. They fly at 140 m.p.h., Some going, eh?
…into the fire.
Smithy's 1st combat patrols occurred in July 1917. On the 14th he wrote home
Just a short note this time to let you know I'm alright, etc. I got my 1st Hun this morning. 8 of us attacked about 20 Huns and had the dickens of a fight. One.. dived across in front of me. So I got my sight on and let him have about 50 rounds before he could get out of the way. I had the satisfaction of seeing him chuck up his arms and fall back. The machine glided on for a while and then nose-dived straight for the ground.. I had bad luck after bagging my first bird. My gun jammed and I had to leave the scrap and tootle off home.
Yesterday we had another scrap and I had a rather narrow squeak. My gun jammed early in the fight and I put my nose home to get it fixed, when 3 spare Huns sat on my tail and kept there all the way..[they] were firing all the way down. I landed with holes all over the machine and one burst of a dozen alongside my ear. I was rather badly scared..13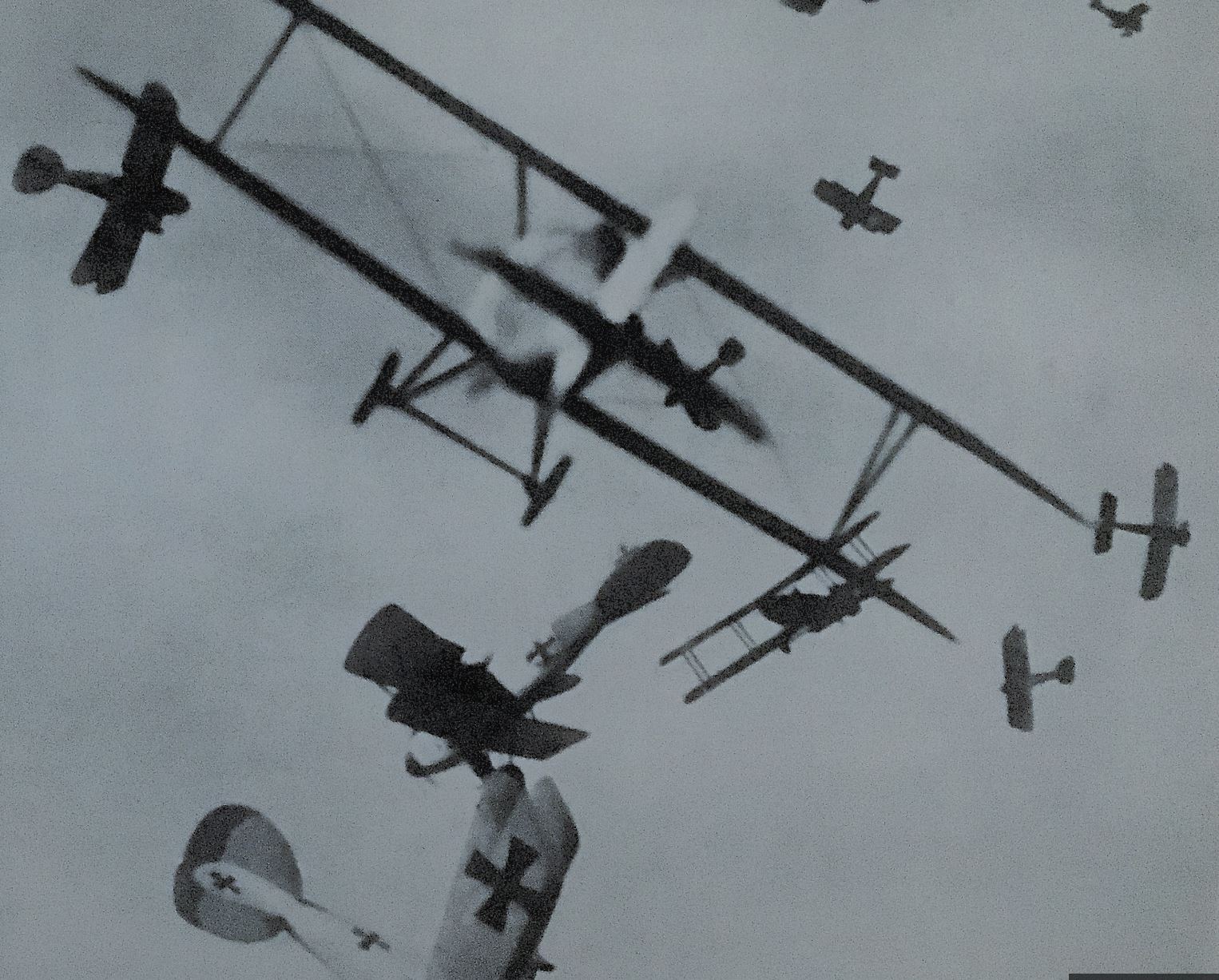 On landing he found a bullet hole in the collar his tunic. Another souvenir. Another close call.
23 Sqn was also tasked with 'balloon busting' (shooting down Observation Balloons.) 'Dirigibles' or 'O.B.s' were important intelligence assets. They were usually well defended and counted as a 'kill' if shot down.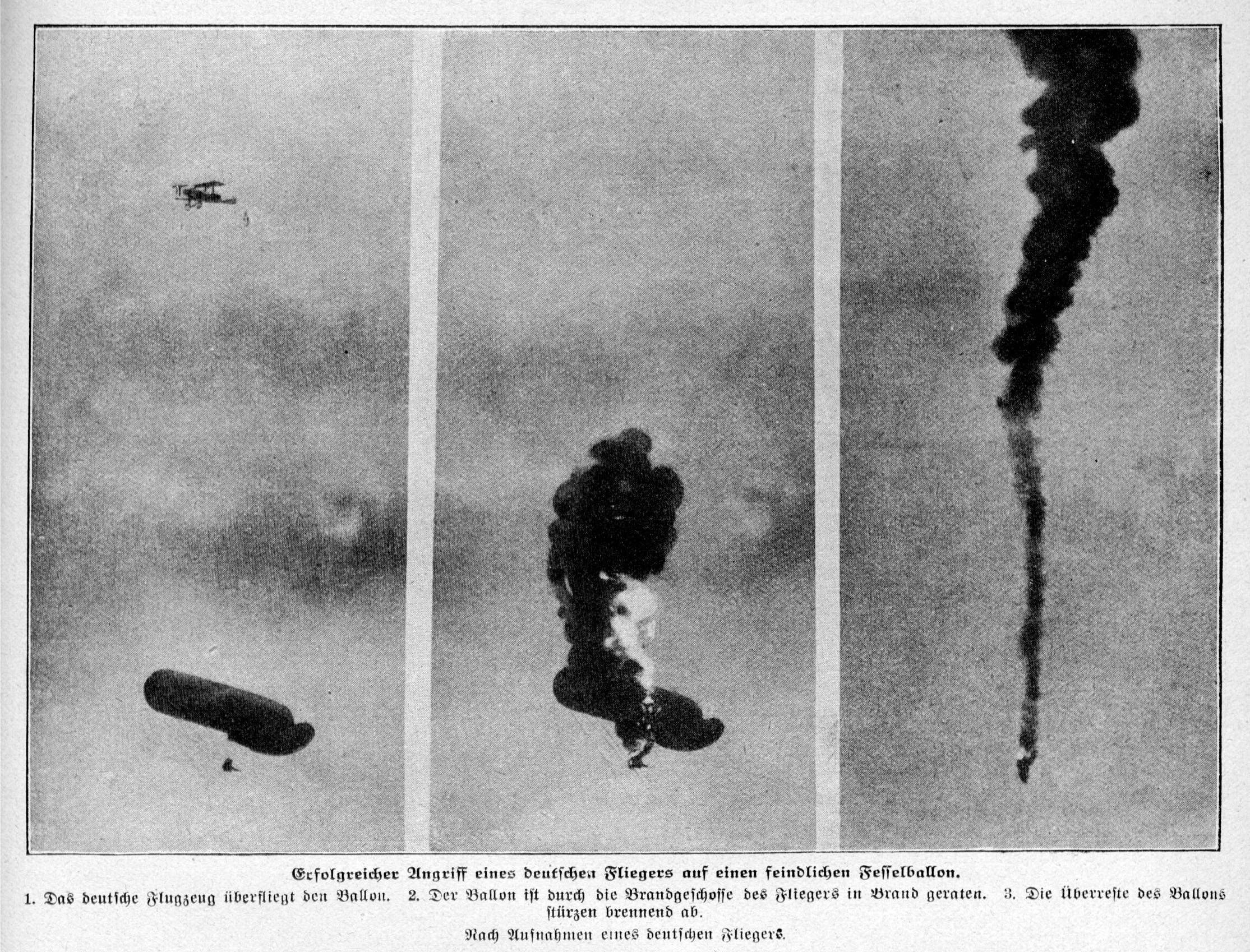 Ground targets: munitions, transport, buildings and enemy troop formations were also strafed or bombed, if the opportunity presented.
Filled with an unearthly joy
At the end of one patrol, Smithy looked down to the ground far below. He saw a grey line snaking through the obliterated landscape. German troops en route to the front, resting 'in one mass of humanity'. He broke formation and swooped his SPAD into a screaming dive.
Over my sights, I could see men moving down the road, but there were too many of them to move quickly. I pressed the trigger. Tracer bullets zipped along the road and I saw men falling, and hundreds of them scrambling to get out of the way. I was filled with an unearthly joy.
Smithy shouted over the roar of engine noise as he lined up for another pass. It was like shooting Feldgrau (field-grey) mice in a barrel. He couldn't miss.
I kept my finger pressed hard on the trigger. Then I turned and roared back with my machine gun spitting death. I saw dozens of men bowled over..14
After emptying his Vickers gun, Smithy put his SPAD into a climb. The cracks of rifle shots followed the aircraft, heading for home. He landed at the aerodrome, cut the ignition and climbed out of the cockpit.
After the noise of the engine and the gun, everything, all of a sudden, was quiet. I could hear birds whistling and men laughing and talking. Contact with these realities suddenly made men realise the horror of the thing that I had done. I leaned against the fuselage and vomited. I was twenty years old, I had just killed men and I hadn't the faintest idea why. For those few minutes I had gone completely insane. Now I felt utterly miserable and hated my weakness for doing what I did.15
Smithy tried to keep a positive spin on things for the folks back home. He wrote
Got another Hun this morning. We were out at 4:30 am looking for something to strafe. I saw this chap flying very low just below the Hun trenches. So I dived and fired at him, driving him back into Hunland and lower all the time, until he hit the ground and turned right over. So I came at him again and had the satisfaction of seeing him catch fire. Later on I killed a lot of Hun troops and set fire to some wooden huts in Hunland. So you see I had a good morning. I am mentioned in the commander's report as having done bold and valuable service.16
Smithy's devil-may-care bravado would take a few more knocks before his war ended. He later wrote
It will soon be winter now, and we RFC people will get a spell - thanks goodness. We are doing frightful quantities of work now and couldn't keep it up indefinitely, or our nerves would go to pieces.17
When Smithy first arrived at La Lovie aerodrome18 he noticed
.. many vacant places at the dining table and in the sleeping quarters. And the survivors, all youngsters like me..[had]..the faces of much older men.19
Smithy probably felt 'older' himself after 6 weeks. By then only 3 of the 16 pilots he had graduated with were still in the air20. Every week that passed, and combat patrol flown, increased the odds of him leaving his chair empty.
The hunter becomes prey
Heading home from a regular patrol on the 14th of August, Smithy noticed something. An aeroplane from his flight broke formation. Thinking the other pilot had spotted an enemy aircraft, he followed. Smithy flew into black bursts of AA fire, then after losing his wing-mate, turned back.
In a letter home on the 29th, he recalled what happened next: