Fallen commander of the 53rd
The 53rd Battalion at Fromelles was commanded by Lieutenant Colonel Ignatius Bertram Norris. Recently I gained permission to photograph a stained glass memorial window inside the St Ignatius Riverview Chapel. It is one of several paid for by families who lost sons during the Great War. It is a fitting testament to their faith, service and ultimate sacrifice.
John, Lt. Col. Norris' son was born in Egypt where his father's Battalion was formed. His mother Jane Elizabeth had travelled with her husband to war. John Norris was 14 when the memorial stained glass window was blessed at Riverview in 1931.
Lieut. Col. 'Bertie' Norris' is also remembered in a stained glass window inside St. Mary's Cathedral, and at the Australian War Memorial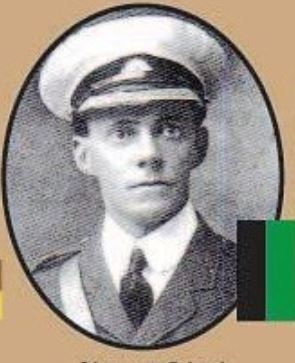 Norris remains were re-buried at Pheasant Wood Cemetery after his DNA was identified in 2010. For more about Col. Norris' battalion and the lost diggers of Fromelles read the following article: Cobbers remembered: Lost Diggers of the 53rd.