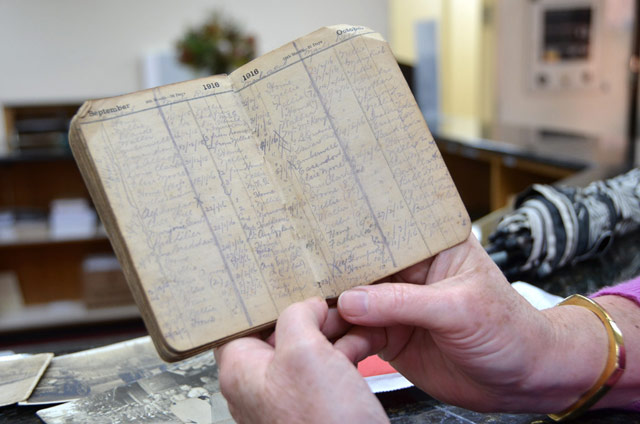 We've posted previously about the five diaries of W.J.A. "Allan" Allsop held at the Mitchell Library. Since the Buildathon another has come to light, in the possession of Allan's son John. Thanks to Geraldine Walsh, Mosman Library has a scanned copy of the diary. The photo here shows a page recording letters sent and received by Allan while in Egypt.
To better understand this Digger's experience, we need to transcribe the diary. And we would like your help.
We have partnered with Ben Brumfield for a one year pilot using FromThePage to crowdsource transcription.
FromThePage is free software that allows volunteers to transcribe handwritten documents on-line. It's easy to index and annotate subjects within a text using a simple, wiki-like mark-up. Users can discuss difficult writing or obscure words within a page to refine their transcription. The resulting text is hosted on the web, making documents easy to read and search.
You will need to create a login but it is quick and easy to sign up. Your feedback on the service will be appreciated.