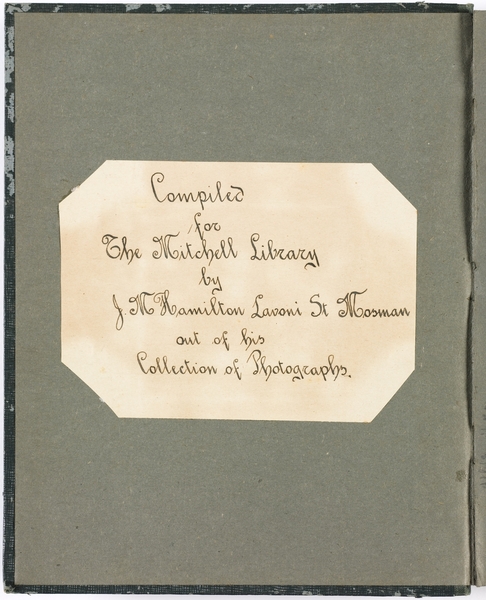 While undertaking some research I came across a catalogue entry at the State Library NSW describing a photograph album created by a local man.
It was titled With the Australians on the Western Front / compiled for the Mitchell Library by J. M. Hamilton, Lavoni Street, Mosman out of his collection of photographs.
Curiosity aroused I consulted the People section of Doing our bit and could not find Hamilton listed. I then undertook all the usual searches and was finally able to find him on the AIF project site.
In 1915 Hamilton had enlisted at 38 years in the 18th Battalion, 10th reinforcement and returned to Australia in 1919 with a British War Medal and a Victory medal.
As with many photograph albums created by ANZACS this one has a narrative focusing on images with the descriptor 'after the German offensive' in such places as Armentieres, Erquinghem, Sailly La Lys, Steenwerck and Neuve Eglise.
While Hamilton didn't take these images he actively collected the postcards and when it came to creating his memorial he selected images which no doubt had meaning for him and his part in the conflict.
I have mentioned before when working on Doing our bit that it is a learning curve and I am continually finding new facts about The Great War.
One of the postcards fascinated me "The Chinese Labour Corps, Boulogne" I had never heard of this Corp and further research showed these workers were recruited by the English and French governments to carry out the necessary support work and manual labour to allow the soldiers to focus on battle.