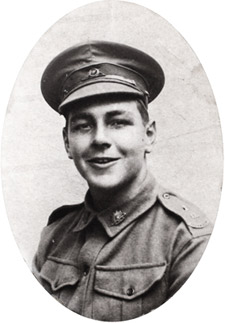 Calling all people with ideas and enthusiasm – we want you to do your bit!
To commemorate the centenary of World War One, Mosman Library is creating an innovative online resource to collect and display information about the wartime experiences of local service people.
But we don't want to do it alone.
Come along and join the team at a 'Build-a-thon' on 11 August.
The Build-a-thon will bring programmers, local historians and willing volunteers together to design and build the site, gather data, and chart our way forward.
Learn about the latest digital tools and technologies. Explore online sources relating to World War One. Find out more about the history and people of the Mosman area.
All are welcome – come to watch, come to learn, come to help!
The Build-a-thon will be led by Dr Tim Sherratt. Tim is a digital historian, web developer and cultural data hacker who's been developing online resources relating to history, archives and museums since 1993. Tim will share his experience working on the Mapping Our Anzacs site and provide an introduction to the possibilities of digital history.
---
Reporting back
Update Video of three of Tim's four talks at Build-a-thon on Saturday. Sorry, didn't capture that final talk on linked open data.
---
Small stories in a big data world
---
A digital history toolkit
---
Telling stories and building interfaces
---
There are also photos on Flickr. And a collection of tweets and photos over the weekend have been archived in Storify.
Follow the blog for outcomes of group projects.