This is a story of the First World War, of how a soldier met his bride to be. Prepared by Brian Halstead of Mosman a great nephew of Lt Alan Brierley, from information supplied by his daughter Janet Brierley January 2019
Lt Alan Brierley (below) of 13th Battalion AIF was wounded on the attack on Hill 60 at Gallipoli on 27th August 1915. He was shipped back to England and after six months in hospital there was sent back to Australia on the 8th May 1916 and arrived at Georges Heights (21st Australian Auxiliary Hospital) on 19th June 2016.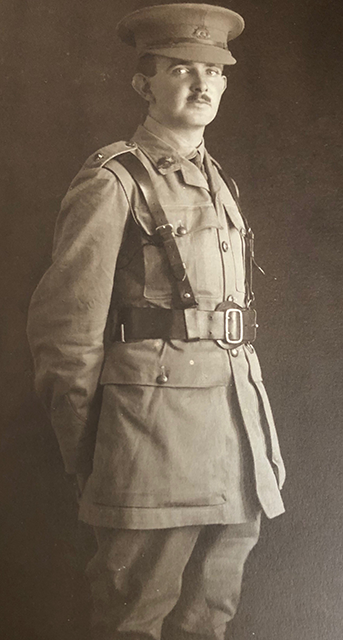 Below is a photograph of Alan at the Hospital (from "Hospital on Hill" published by The Sydney Harbour Federation Trust). Janet identified her father Lt Alan Brierley as the soldier on the right.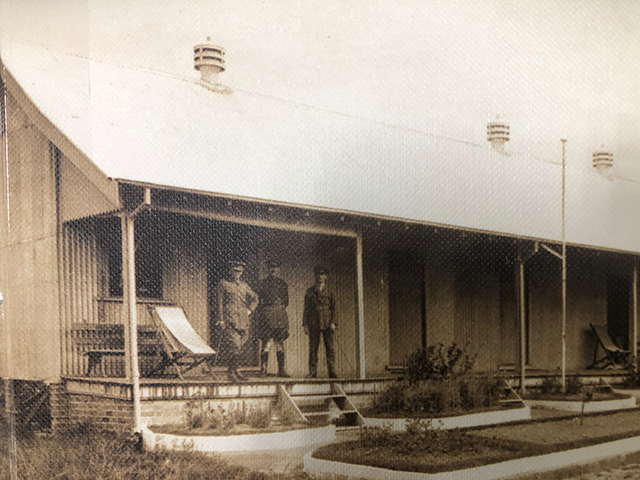 Imagine Janet's delight to find that the Trust had identified the building on which her father was photographed is still standing today as shown below on the right.





Whilst at hospital he was cared for by Alice Pope one of the voluntary helpers at the Hospital pictured below.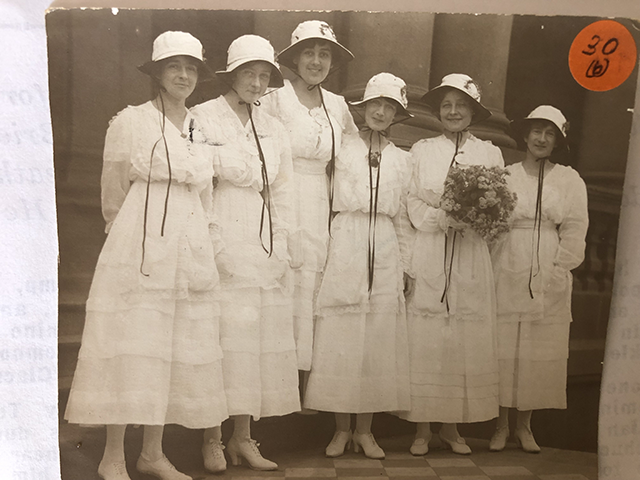 Unknown, Alice Pope, Unknown, Madge Redell, Bertie Pope, Mollie Wilkinson


Alice and Bertie Pope invited the Soldiers to their home in Manly and below is a photo of Alan Brierley (still in pyjamas) on the lawn at White End, Alice's family house.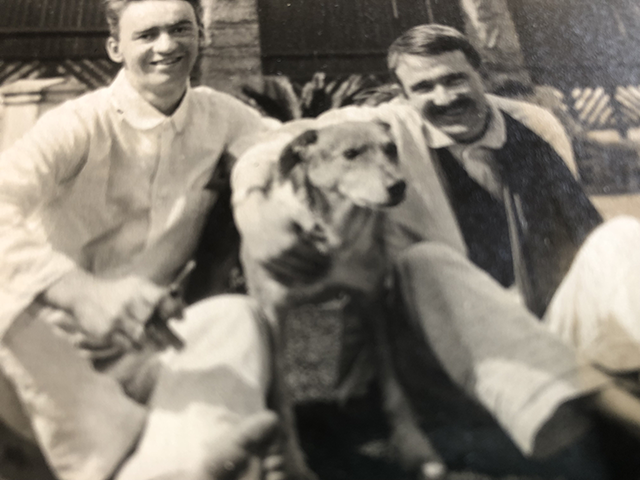 Alan Brierly, Unknown
Lt Brierley was dispatched back overseas on 7th February 2017. Below is a photo of Alan at a wet Sydney Showground the day before embarkation.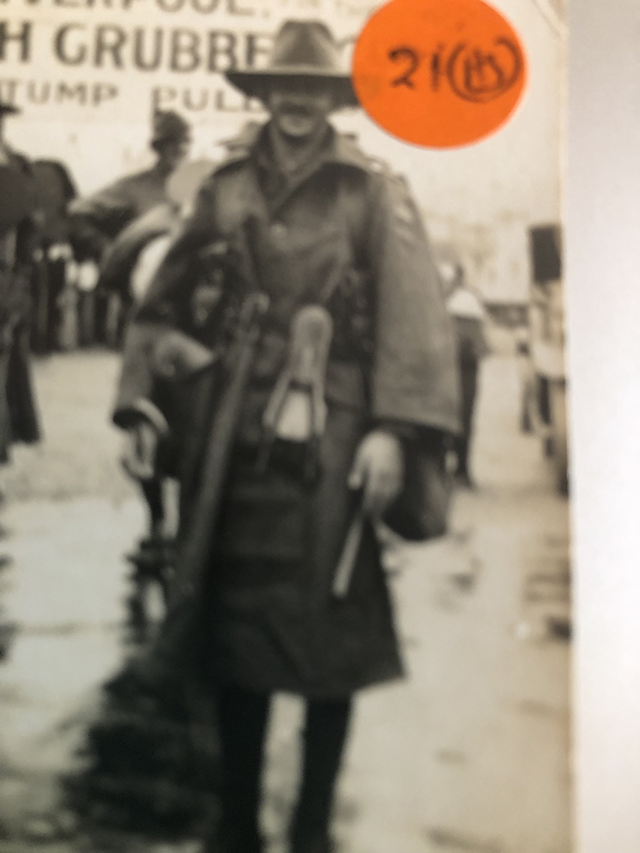 The pair obviously had a big impact on each other. The letters between Alan and Alice were destroyed by Alice when Alan died aged 46, but Janet did find in his service wallet the picture below which he took and carried with him throughout the war, together with the following picture which Alice later sent to him.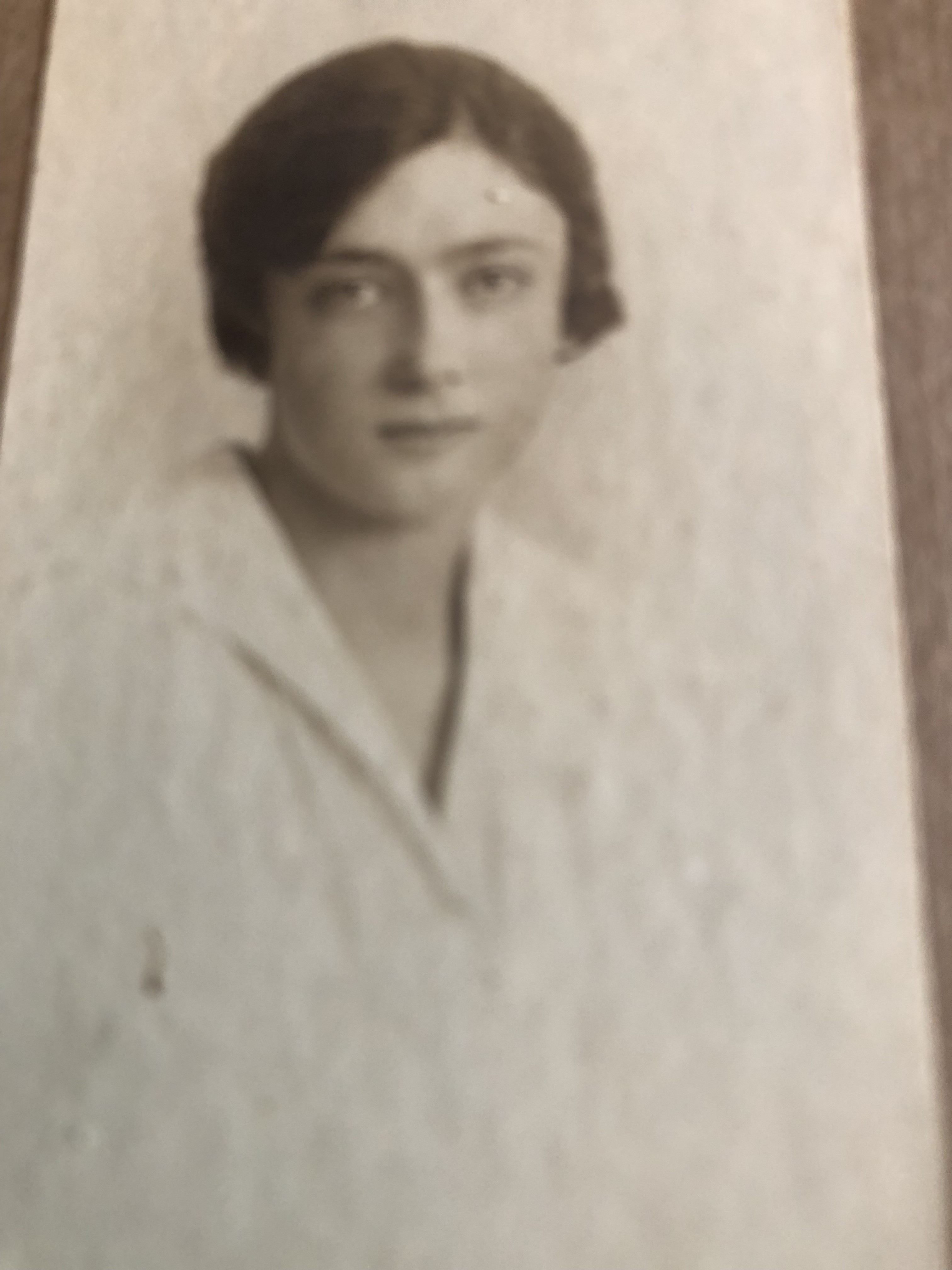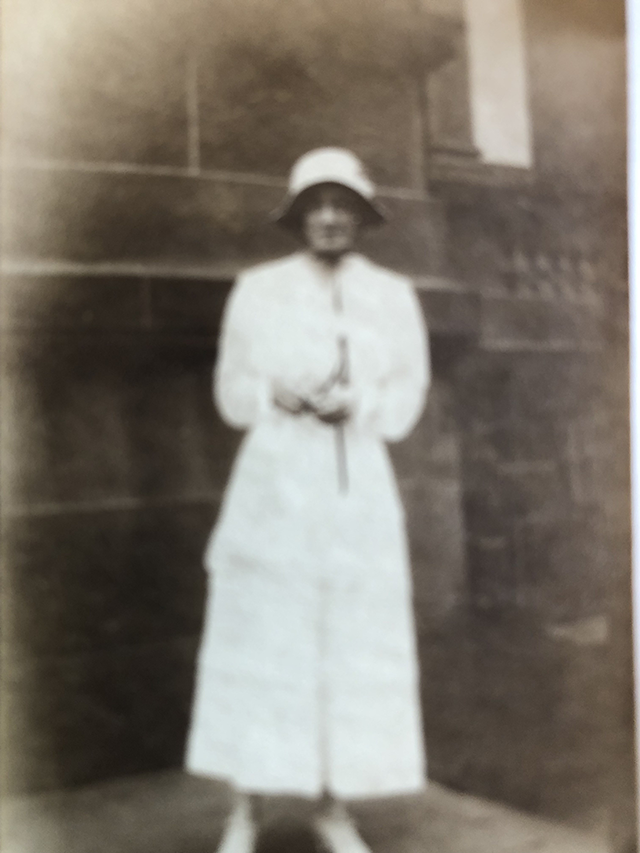 Photo of Alice with a note on the back saying 'Taken by sister Bertie at fete. It is a bit dark. Love'
Lt Brierley returned to Australia 29th March 1919. Below are photographs of the couple at Narrabeen in May 1919 after Alan's return.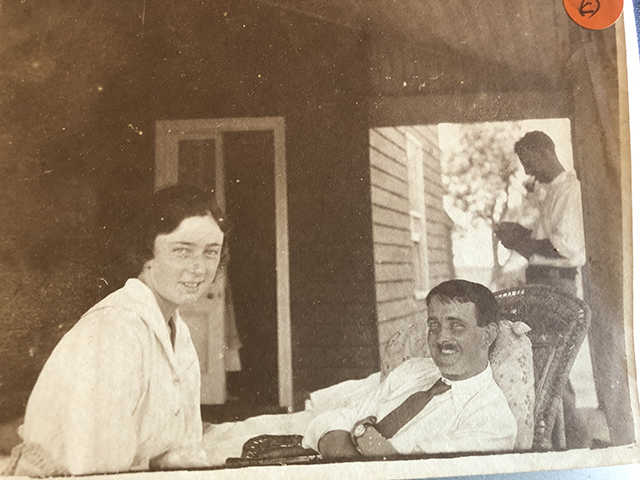 Alice and Alan
The couple were married on 14
th
April 1920, four years after they met and almost a year after his return.