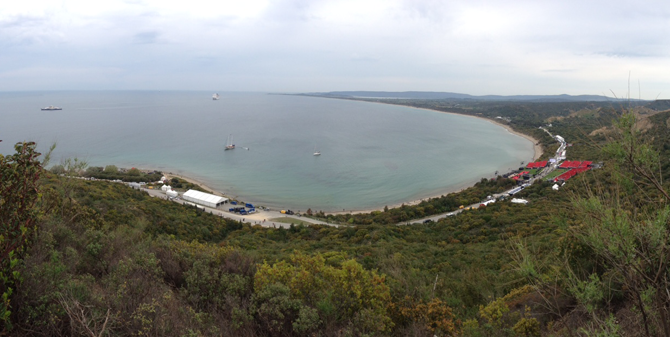 This year the ANZAC Day Dawn Service at Gallipoli commemorated the centenary of the landing there of the Australian and New Zealand Imperial Expeditionary Forces at ANZAC Cove on the 25th April 1915.
There was much interest in attending this centenary service and accordingly the Australian Government in cooperation with the Turkish authorities, conducted a ballot to limit access to the site. There were 42,000 applicants to attend this service and only 8120 passes were made available.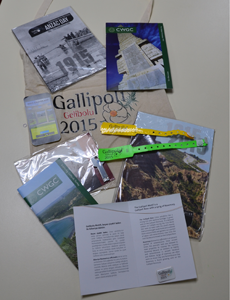 My son David, accompanied by his wife Sara, was proud to attend as a descendent of one who fought there. My Grandfather, Stanley was with the Canterbury Mounted Rifles (N.Z.) who fought dismounted as infantry.
David and Sara arrived at the site on 24 April in the first 100 buses and they later heard that over 300 buses had transferred people to the site. The site was very crowded – even egress spaces were occupied by people. There was standing room only. The dawn service was moving.
After the dawn service everyone made their way up to Lone Pine. Whilst at Lone Pine, David and Sara explored the battlefields. They saw the graves of men from Grandfather's Canterbury Mounted Rifles in the vicinity of Shrapnel Valley – I remembered my Father saying that his Father had described Shrapnel Valley as "rivers of blood". David and Sara were moved to realise that they must have been walking where David's Great-Grandfather had been.