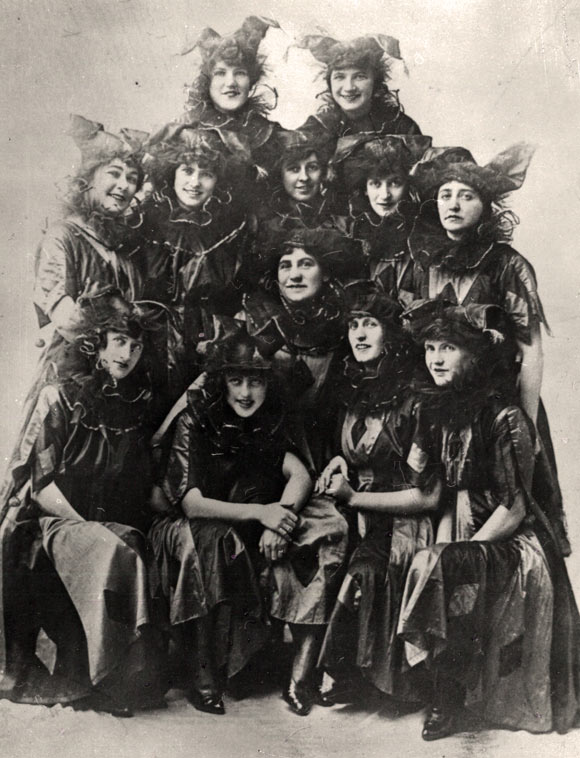 At the outbreak of war, residents threw themselves – says "Jack" Carroll – "into whatever way they were best able to do their share."
The forbears of some of them had served in the Crimean War and the much smaller Sudan War. Some had themselves served in the Boer War and the Boxer Rebellion, but all realised that this new conflict was of a totally different nature and that the attainment of victory would be a long and arduous job.

Some 1,140 of the younger residents voluntarily enlisted for Service overseas. The Mosman Red Cross was outstanding, so much so that their leader was honoured with an M.B.E. decoration. So too, was Mrs. Bennett White (Meta Hayter), organiser of a Concert Troupe of young girls to be known as "The Cheer-ohs". This band of versatile entertainers in the four years of War and eight years afterwards, raised no less than a sum of £55,000 for the various patriotic and repatriation funds…

Carroll, Jack & Mosman Historical Society 1953, The settlement and growth of Mosman, Mosman Historical Society, Sydney
Mosman's Cheer-oh Girls entertained with their revues and concerts in military camps and hospitals.
During the four years of World War 1 they travelled to other parts of Australia to perform and their popularity spread with even a visit to New Zealand.
In 1918 they were booked by the Mosman-Neutral Bay Rifle Club for a fundraiser for a Rifle Club cottage for a returned soldier –
…with so heavy a booking for the entertainment, that it required a second show to be organised… This particular Cottage was completed in the 1918/19 year and officially opened by the Captain, A.D. Walker. It was handed over to a Mrs Lester, the widow of an A.I.F. man.1
In early 1921 arrangements were made for another Cheer-oh concert to raise funds for an Honour Board and for Club Funds.
Formed by Meta Hayter (Mrs Bennett-White), they continued to perform eight years after the war fundraising for the Red Cross and various charitable bodies including the patriotic and repatriation funds. They "contributed excellent programmes and too high praise cannot be rendered to those ladies who worked with the fullest enthusiasm wherever their help could be availed of."2
Another group of entertainers that were mentioned for fund raising concerts were the Sunshine Girls and the Merrymakers, pictured below, who were active from 1915—1919.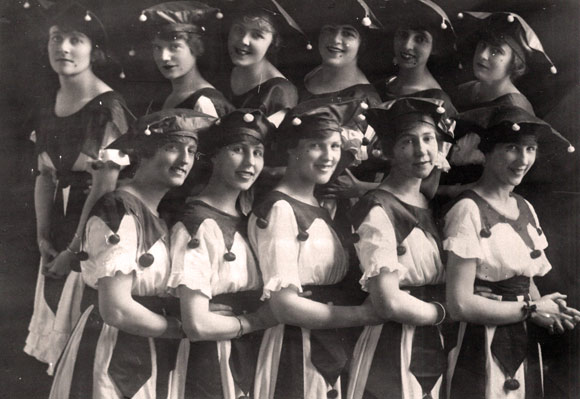 1 Mosman-Neutral Bay Rifle Club. Club Chronology 1915-1920. Sydney, 2004
2 Ibid.