Tonight both a book and a website dedicated to Mosman's WWI service men and women will be launched by the Mayor of Mosman, Councillor Peter Abelson.
The suburb of Mosman was grievously affected by World War One. From a population of 15,980 in 1914, it is estimated that 1,500 men and women, residents of Mosman or with Mosman affiliations, enlisted, almost all in the Australian Imperial Force (AIF). The females who volunteered were nursing sisters.
At least 335 of these persons were killed in action or died of wounds or disease. There are, at present, 201 named on the Mosman War Memorial. George Franki's booklet Their Name Liveth for Evermore – Mosman's Dead in the Great War 1914-1918 provides details on those named on the Memorial plus another 134 Mosman men who died on active service and whose names are not on the Memorial.
George Franki's book will be launched by the Mayor.
As we approach the centenary of the Great War and the landing at Gallipoli, Mosman Library is coordinating a web-based community project to collect and display information about the wartime experiences of local service people. Who were they? What did they look like? Where did they go?
The Mayor will launch the Doing our bit: Mosman 1914-1918 website and invite your continued participation.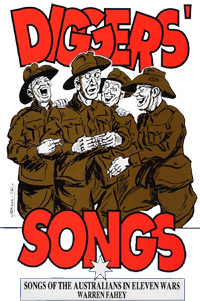 For a unique perspective on the Great War, Warren Fahey and Marcus Holden will present a performance capturing the spirit of the Great War as seen through stories, humour, poetry, song and music created by the diggers.
You will also be invited to partake in a glass of plonk — a diggers' take on vin blanc? — and the cheese and fruit platters. The Library will have on display some of the photos and stories collected over the past few months.
Medals to be worn. Relatives are encouraged to wear their relatives' medals to the function – to be worn on right chest.
---
RSVP

online
---
George Franki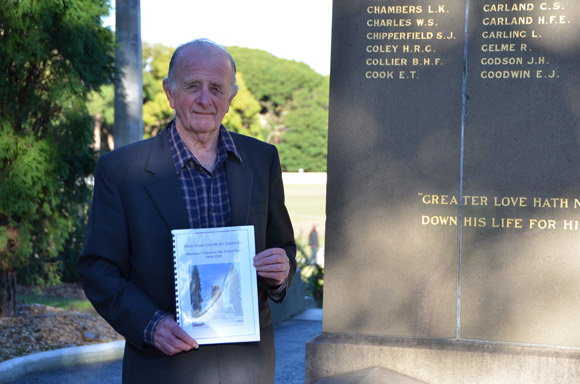 George Franki, the author of the booklet on Mosman WWI dead, was born in 1927. He volunteered for the Navy at 17 and post War studied dentistry under the CRTS (repatriation scheme). He served as a dentist with 1 RAR in Korea. He lived in Mosman from 1962 to 1994 and is a life member of Balmoral Beach Club. As a member of Mosman RSL Sub-branch he has attended Anzac Day services at the Mosman Memorial for many years.
George has had a lifelong interest in WW1. With a Navy mate, Clyde Slatyer, he is co-author of Mad Harry : Harry Murray, VC, CMG, DSO and Bar DCM C de G : Australia's most decorated soldier. At present, he is completing a booklet on nearly 800 men and one woman from the North Sydney district who died in WWI.
Warren Fahey & Marcus Holden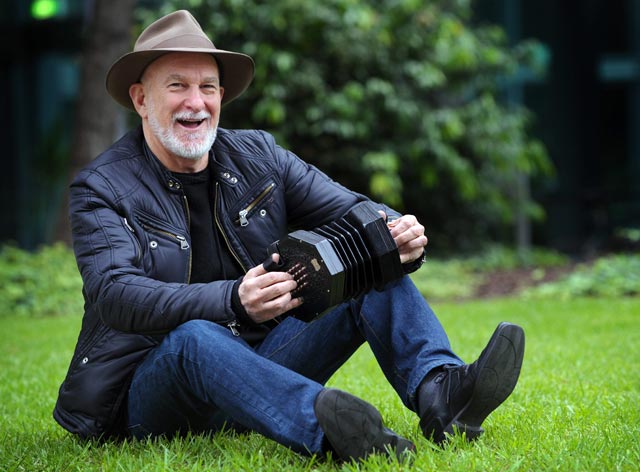 Warren Fahey (pictured) is one of Australia's leading cultural historians. Author of over 25 books and hundreds of recordings, he has been a regular contributor to ABC Radio for nearly 50 years. Warren has been honoured with various awards including the Order of Australia and, in 2010, the nation's highest honour for music, The Don Banks Music Award.
Marcus Holden is a highly acclaimed multi-instrumentalist playing fiddle, mandolin and cittern.
---
Thank you to…
our contributors, who have so generously shared photographs and stories;
our volunteers & guest speakers who have contributed their time and expertise; and
Inside History magazine for their support and assistance.