Dr Kirsty Harris highlights the role of our military nurses on active service in a special presentation for the Mosman Great War project.
"From now and forever I am in love with all Army nurses. I was brought in yesterday, wounded and feeling frightened, and the first person I saw was a Victorian nurse. She smiled at me and said: 'Well soldier, I'll do what I can to help you but you'll have to look a bit more cheerful.' I was cheerful from that moment." Unknown soldier
Australia's trained nurses who went on active service with the Australian Army had experiences in places, environments and situations very different to those for which their nursing training had prepared them. In the war environment, military nurses developed new skills and undertook roles not envisaged before August 1914, including non-nursing work. This presentation highlights the differences between civilian and military nursing.
You will also learn more about Mosman's nurses, who represent a cross section of these diverse experiences, having served in all theatres of the Great War.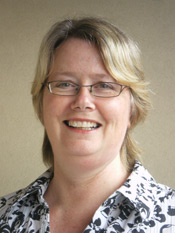 Dr Kirsty Harris completed her history PhD at The University of Melbourne in 2007. It compared Australian civilian nursing training and work with the military nursing experiences of the more than 2200 members of the Australian Army Nursing Service during World War I. She has published several articles on military nursing work and is the author of More than Bombs and Bandages (Big Sky Publishing, 2011).
Her current research interests include examining the transnational experiences of Empire women at Gallipoli in 1915 and the life of ex-convict turned Sydney entrepreneur Francois Girard.
When in the army, Dr Harris spent quite a bit of time at George's Heights so Mosman is a bit of an old stomping ground for her!
Free, but please RSVP below or phone (02) 9978 4091. Refreshments will be served after the talk.
Mosman Library, Library Walk, 605 Military Road, Mosman
Get directions with Google Maps
---
---
Reviews of More than Bombs and Bandages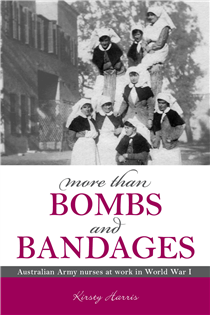 … perhaps the clearest and most thorough account of [Great War] nursing I've read.

This book is recommended reading for those looking for information about the Australian Army Nursing Service, but more importantly it demonstrates a wider picture of nurses and nursing during wartime, whoever and wherever they were, and is therefore a vital source for anyone wanting to learn more about all military nurses during the Great War.

When Kirsty Harris was asked by her younger sister to explain what their paternal grandmother, Bessie Proudfoot, actually did as a nurse in World War 1, she did not have an answer. So from that innocent question came this excellent book. Up to 3,000 nurses served overseas during WW1, under the banner of the Australian Army Nursing Service (AANS), serving in almost every theatre of war. At the outbreak of war, Harris found that there was little recognition of the difference between military and civilian nursing. Additionally, opinion was divided as to the value of nursing in a military environment. 'Some important Medical Officers do not think that lives were actually saved, but only that greater comfort was given to the seriously sick and injured, and that death was made easier,' wrote nurse Adelaide Kellett.

Through extensive research garnered while completing her prize-winning PhD thesis, Harris debunks this notion and clearly illustrates the enormous contribution made by AANS members. Interspersed with many historical photographs, More than Bombs and Bandages is an overdue recognition of the hardships and prejudices faced and then overcome by the Australian nurses in World War 1.
Media release for this event