Genealogist and author Kerry Farmer will share her extensive knowledge of family history research to help you get the most out of online records.
Kerry is an entertaining and informative speaker and her workshops are popular. Reserve your spot now to avoid disappointment!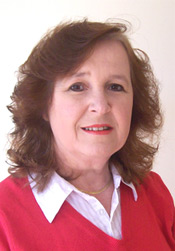 Kerry Farmer
Kerry began teaching classes in "Family History Research using the Internet" in Sydney in 1997, and is now the Director Australian Studies, developing the Australian Records certificate for the internationally recognised National Institute for Genealogical Studies. Kerry is the author of DNA for Genealogists and together with Rosemary Kopittke Kerry also wrote Which Genealogy Program?, both published by Unlock the Past.
Kerry is on the Education Committee of the Society of Australian Genealogists, and presents seminars and classes there as well as at other conferences and forums and undertakes commissioned family history research assignments for others.
Kerry has researched her own family history for over 25 years, researching ancestors predominantly from Australia, New Zealand, England, Scotland, Ireland and Wales. She has also tackled the family branches in Canada, United States, South Africa, India, Germany, Poland, Norway and Russia.
See Kerry's web site Family History Research for resources and links.
---
---
Directions to Mosman Library
Library Walk, 605 Military Road, Mosman
Get directions with Google Maps