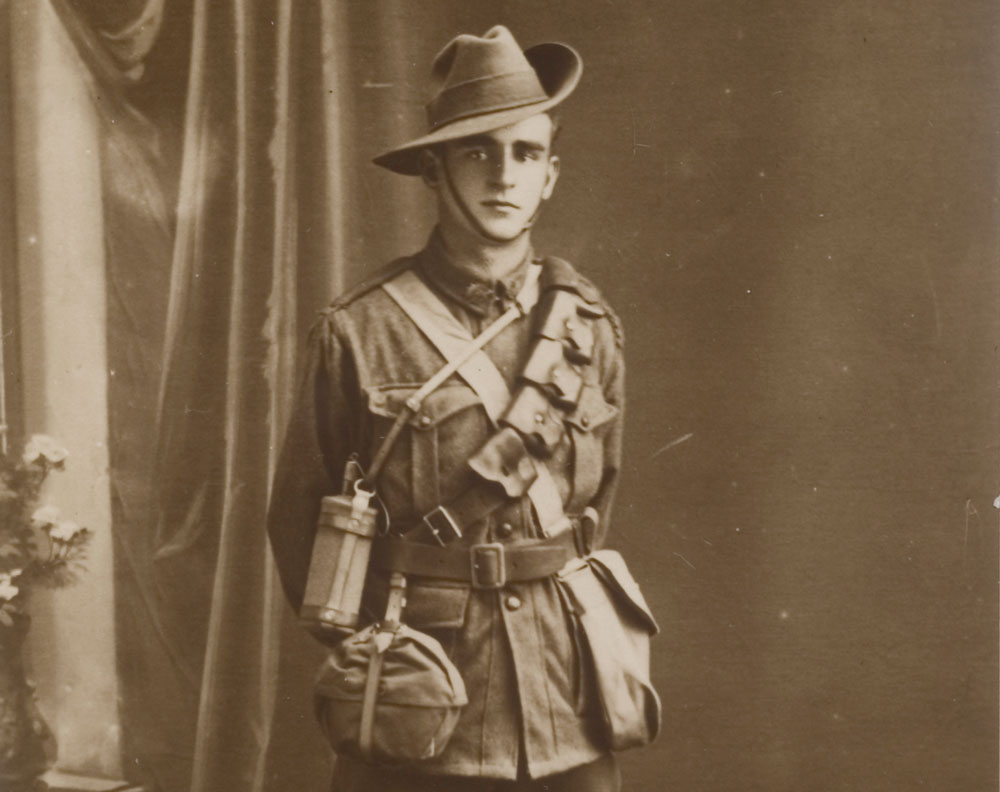 Currently on, ends Thursday 23 February 2017
Barry O'Keefe Library is hosting an exhibition of an extraordinary collection of 80 portraits of First World War soldiers dating from 1918 held in the State Library of NSW. This travelling exhibition in revealing the fascinating story behind the creation of these portraits delivers a moving experience.
In 1918 soldiers across NSW were invited to have their portraits taken by photographic studio, Crown Studios, before embarking oversea. The result was a collection of over 1600 photographs. Fire damaged the studio in December 1918 and the project was never completed. Luckily, copies of the portraits were stored in a fireproof safe and William Ifould, the Principal Librarian at the time, had the foresight to secure the collection for the Mitchell Library. In some cases these portraits are the only photographs families had of their sons, brothers or uncles.
The information on the back of each print is as moving as the portraits themselves with personal details including whether soldiers made it home or not. The State Library has released a number of other portraits from this collection which can be found on Flickr Commons – New South Wales Servicemen Portraits 1918-1919 – at https://www.flickr.com/photos/statelibraryofnsw/sets/72157644355448247/. If a Mosman resident discovers a family member on this site they can obtain a digital file of the portrait free of charge.
For more information contact the Local Studies Librarian at Barry O'Keefe Library.