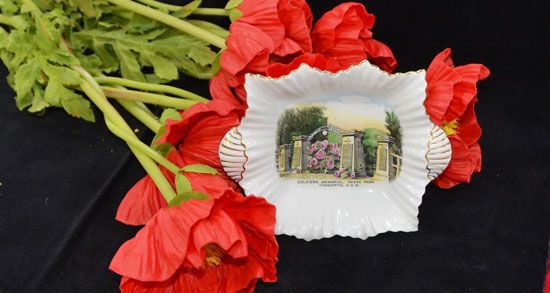 Lieutenant Colonel Paul Simadas will present an overview of Australian community war memorials, the distinctive types built and how they evolved identifying the unique characteristics of Australian war memorials.
A feature of the evening will be the display of his intriguing collection of small ceramic wares portraying images of these Australian war memorials. Items range from plates, dishes cups, shaving mugs to miniature clock and bell towers. These are a wonderful and sensitive 'Memorial' in their own right.
In all the years Paul has been collecting he has never found a piece depicting memorials in Tasmania. Perhaps someone out there has one?
For more Information https://events.mosman.nsw.gov.au/events/3029/plated-up-australian-community-war-memorials-on-ceramic-ware