Mosman Library introduces the Fighting Nineteenth with a talk by author, soldier, historian and battlefield guide David Wilson.
David a professional soldier, military historian and a First World War battlefield guide was advisor on two of Australia's ground breaking films Breaker Morant and Gallipoli. He also runs AIF Research Services offering assistance to those researching relatives who served in the First AIF. He co-wrote with Wayne Matthews Fighting Nineteenth: History of the 19th infantry Battalion AIF 1915-1918.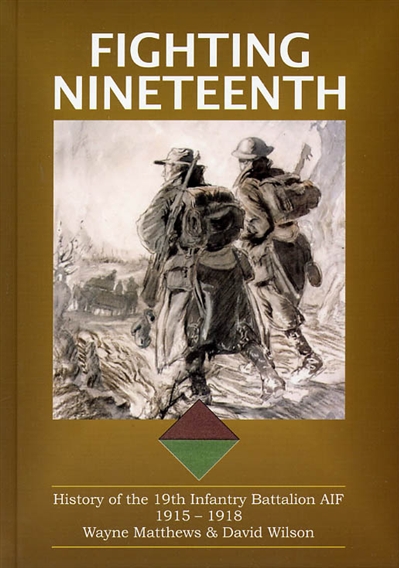 The 19th Infantry Battalion was one of four infantry units – 17th, 18th, 19th and 20th – that comprised the 5th Infantry Brigade. This talk will be of interest to military researchers and Mosman families whose relatives from the 18th Battalion fought in the disastrous battle at Hill 60 in 1915 and are now remembered on the Mosman War Memorial.
In this talk David will present the unique history of this unit along with stories of the characters that joined, including Percy Storkey VC; an Olympic swimming champion; some noted footballers of the day; an alleged stowaway; six wine-tasters captured by the Germans and the man who would later go on to write "Eternity" around the streets of Sydney.
David will discuss the variety of research material now available on-line and still have time for Q & A. We hope this insight will provide you with sufficient clues to perhaps pursue your own relatives from among those gallant men of the First AIF.
Free, but bookings are essential. Book online or phone 9978 4091.
PowerPoint slides