Previously unseen photographs of the Mosman boy who fought the Red Baron's Flying Circus have come to light thanks to our Anzac centenary project.
Peter Scholer, whose great-uncle was flying ace Captain Garnet Malley MC, contacted the library in February when searching the internet to learn more about his family's history.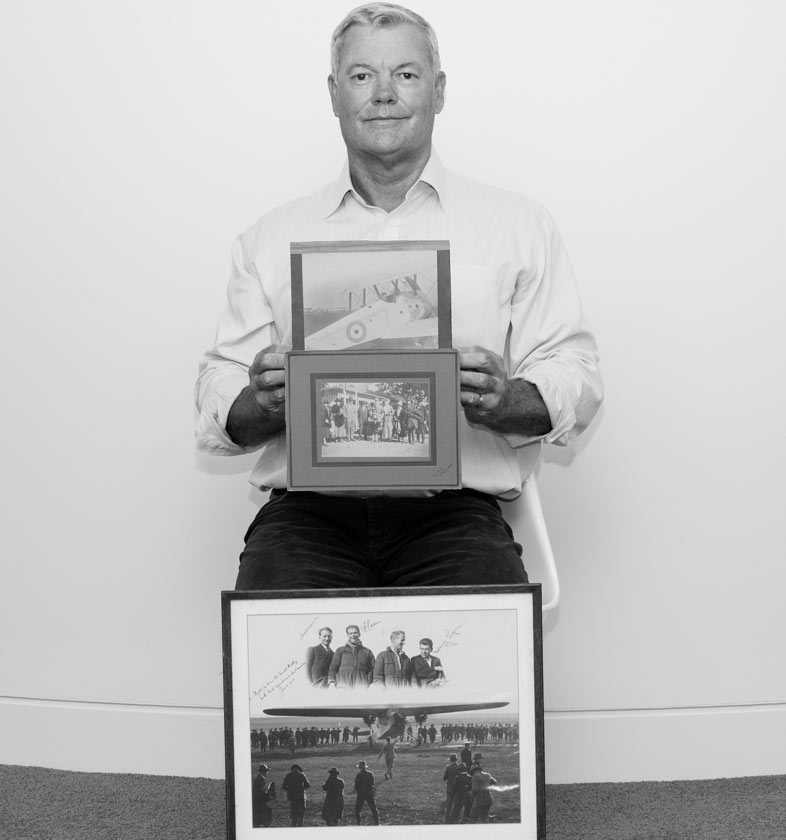 Peter said the Mosman WWI website was "a great tribute."
You are doing a great service to the people that have served this wonderful country. And you should feel good about your excellent efforts.

My family was very interesting and had so many experiences. I am also glad that they held onto so many fine images.
High quality scanned copies of the photographs have been donated to Mosman Library for its digital archive.
They include family photos taken in Mosman, photos of the flying ace and his brother, and a signed picture of Charles Kingsford-Smith and another Mosman lad, Charles Ulm, after their successful transpacific flight in the Southern Cross.
Captain Garnet Malley was a good friend of one of Australia's best-known fighter pilots, Harry Cobby, and features a number of times in Cobby's popular autobiography High adventure. Malley's father was a Mosman councillor.
"I am thrilled that the images will live on," says Peter.