Trove tags are very useful for keeping your articles together and in conjunction with a list make a great filing system but I have been frustrated trying to search for them. Until today!
I have tried using the advanced search in different ways with no luck and have looked online for tips.
If you know the name of a tag you can click on one and bring up a full list, but if you want to search for a possibly tagged subject there is a link on Trove's front page called 'Tags', funny that.
'Tags' takes you to a search screen trove.nla.gov.au/tag that creates a cloud of tags with your chosen word/s and lets you jump straight to your chosen subject.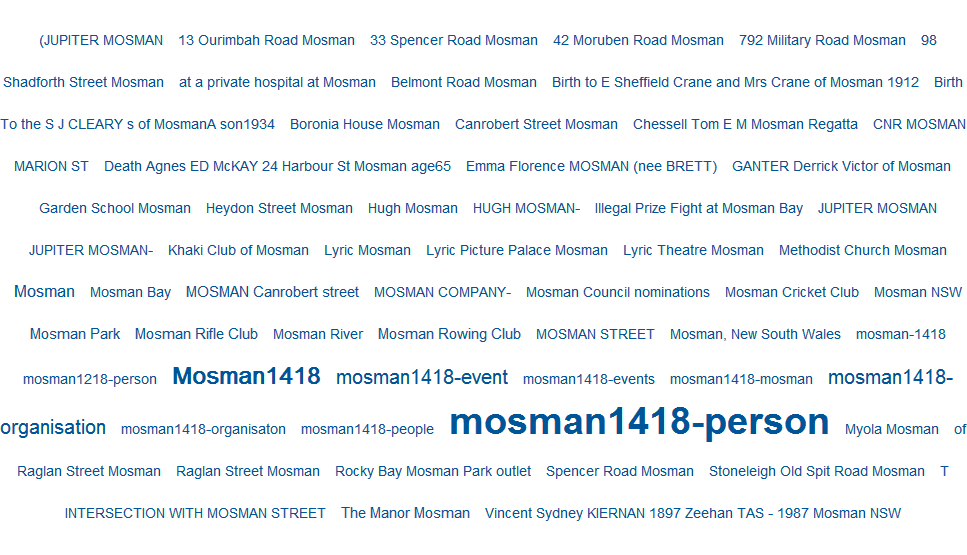 Thanks again Trove.