The Evening News 29 June, 1928 reported
MOSMAN'S WELCOME TO PACIFIC FLIERS
A public reception will be held at Mosman Park, and Flight-Lieutenant Ulm an old resident of the district, will be presented with an address signed by the Mayor and aldermen of the municipality. An official dinner will be held at the Hotel Mosman, and later a cheque will be presented to the filers at the Australian Picture Show. Miss Nellie Stewart, whose autographed photo is carried as a mascot by Squadron Leader Klngsford Smith, has purchased fifteen seats, and has also made a donation of £6 to the fund.
Norman Ellison, Kingsford Smith's biographer and local resident later wrote:
Like most members of his family he loved the theatre, and his favourite actress was Nellie Stewart, for several decades the queen of the Australian stage. Every time he saw her perform he declared he'd write and ask her for an autographed photo. But although he had unusual self-assurance for his age, and was daring in many ways, he could not muster courage to put his request. As so often happened in his early life, his sister Elsie came to his assistance. She was then a member of the Nellie Stewart company, and when she told the star of Smithy's yearning [Nellie] Stewart not only granted the request, but insisted on meeting him. The gift preceded the meeting. Smithy was overjoyed with the photo. For, he considered, it had a very special inscription. It read:
'May you live for those that love you; for the work God has assigned you; and the good you can do.'
And, after, her signature, Nellie Stewart added, 'God bless you all!' there were to be many, many proofs of her deep affection for Diggers.
As Smithy's later biographer Ian Mackersay adds:
Smithy's first meeting with his beloved Nellie Stewart was preceded by a stormy scene. Sister Elsie had arranged the appointment between worshipper and worshipped in Melbourne, but when she met her brother she was bewildered and angry. What she wanted to know, had happened to him? A very sheepish young man admitted that his hair had been clipped and his eyebrows shaved off. How and why he would not divulge. But Nellie Stewart did not seem to mind. She knew something of young soldiers and their pranks in camp.
Ellison continues the story:
The autographed photo was one of Smithy's most prized possessions. He who was so careless with personal goods, he whose wardrobe was always depleted after a trip away from home; he who was to discover at the end of so many flights that he had misplaced goggles or a helmet or both, he , careless, casual Smithy, was extraordinarily careful with his photo of Nellie Stewart. From the time he got it, he regarded it his chief mascot, and as soon as mother realized this she had a container specially made for it.
When he entered the cockpit to begin a long or special flight Smithy always carefully placed the mascot under a cushion- until the flight, in 1932, when he made an unsuccessful attempt on the Australia to England record in the Avro Avian Southern Cross Minor . The final of several setbacks was carbon monoxide poisoning; dizzy and sick, Smithy abandoned the flight when he was over half-way to England. But, declared those of his intimates who were superstitious, Smithy had only himself to blame, because it was tempting providence to carry the photo of a dead person – Nellie Stewart died just before Smithy started his flight. So sustained were the importunings of these well-wishers that never again did he carry the photo as a flight mascot. But his deep affection for it never waned.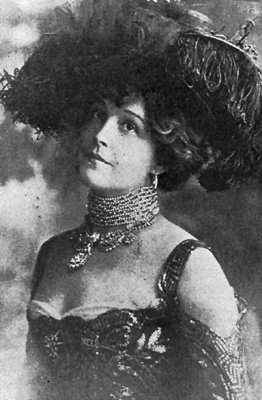 Nellie Stuart died at her Mosman home, Dell o' Gwynne, in 1931 at the age of 74. She has a plaque monument dedicated to her in Sydney Botanical Gardens. Her family tombstone in Kew, Melbourne, has a kneeling figure in her likeness which reads 'Sacred to the Memory of Eleanor Stewart Towzey (Nellie Stewart) Born 20th November 1858 Died 20th June 1931
Think of me as withdrawn into the dimness.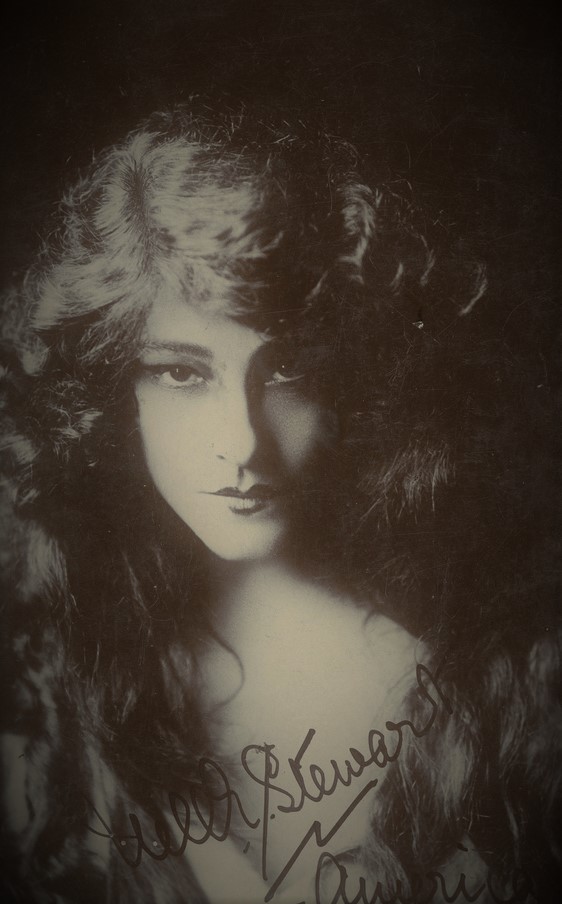 More about Nellie Stewart:
http://adb.anu.edu.au/biography/stewart-eleanor-towzey-nellie-8663
Other results from a Trace search for 'Nellie Stewart':
Clifton Haynes Oral History Transcription 24 February 2004.
Interviewed by Zoe Dobson 24 February 2004.
http://images.mosman.nsw.gov.au/?code=MzkzOA==%3D
Barbara Williams Oral History Transcription 10 May 2006.
Interviewed by Gerald Christmas 10 May 2006.
http://images.mosman.nsw.gov.au/?code=MzkyMg==%3D
Follow Smithy's story:
Where angels fear to tread: Smithy's baptism of fire
1919 Air Race: Why Smithy couldn't fly the Kangaroo
Mosman's 'right royal welcome' to Pacific Fliers: Smithy & 'Alphabet' Ulm