As always happens in Local Studies when we start researching one thing we, somehow, become distracted by another thing!
While researching an idea for an exhibition I came across a rather surprising piece of local information, then another and then another!
It appears one of the architects who designed the Australian War Memorial lived in Silex Road; the Commandant of the Internment Camps of Australasia during the First World War lived in Silex Road; a British Consul for German New Guinea lived in Silex Road.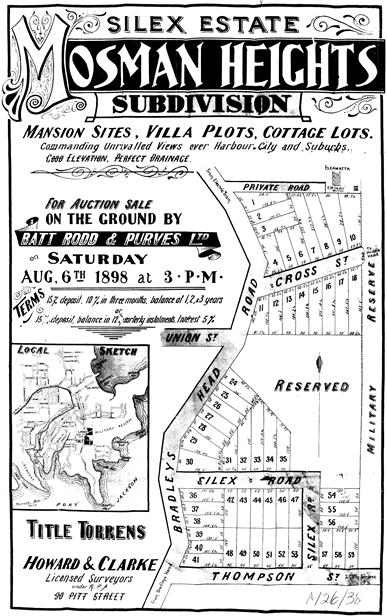 John Crust, architect
The idea to build an official Australian war memorial was suggested by war historian, Charles E W Bean.
In 1924 the location for a dedicated war memorial was chosen. It was the site that had been designated for a casino in Walter Burley Griffins' plans for Canberra.
That year a design competition was launched Australia wide and 69 designs for a war memorial were submitted. One of the main requirements was the overall cost would not exceed 250,000 pounds and the only design that met this criteria was by Mosman architect, John Crust.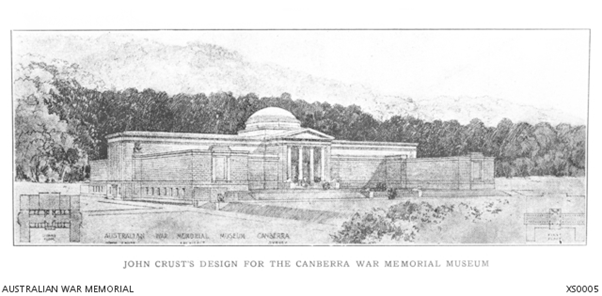 However, there were aspects of his design that didn't appeal and the judges asked Crust to collaborate with Sydney architect, Emil Lawrence Sodersten whose design submission reflected the solemnity of the memorial.
Crust and Sodersten commenced work on the joint design and it was accepted in 1928. However, The Depression, and few other issues, impacted on the building and the memorial wasn't completed until 1941.

Of the two architects Sodersten's life and work is well documented. One of his most famous buildings is the Elizabeth Bay icon, Birtley Towers.
There is not a lot of information on John Crust. It seems he was born in Leeds in 1884; married Irene Perrin of Launceston in 1916 and they had two daughters.
In 1918 the couple was living at 7 Beasonsfield Road, Mosman and by 1919 had moved into 'Sledmere' 19 Silex Road, Mosman. This was a new house and it is more than likely Crust was the designer; however, we still have not been able to confirm this fact.
Crust worked as an architect for J & T Gunn Ltd. The company responsible for many buildings in Launceston.
Back in Sydney, Crust won commissions to build housing for workers in Chippendale. From the mid-1920s he was working for the Department of Works and Railways, Customs House.
For more information on the Australian War Memorial look at the National Archives of Australia which has a great guide and, of course, the Australian War Memorial.