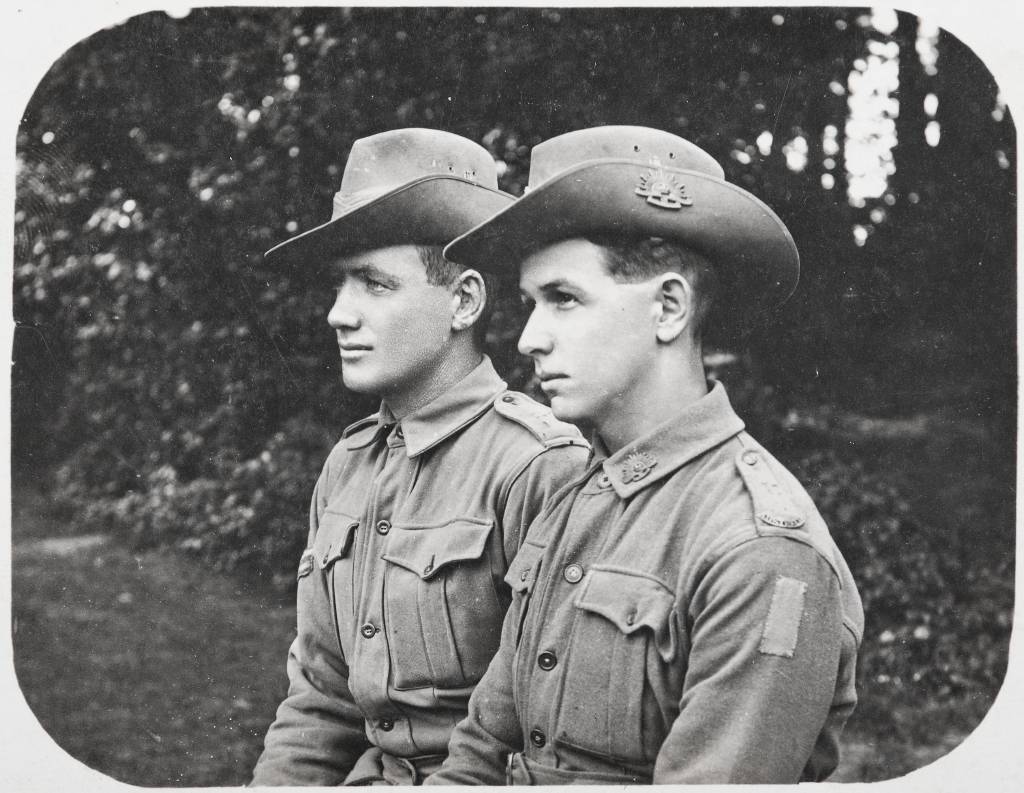 For much of the First World War the small French village of Vignacourt was a sanctuary and a base for troops from nearby fighting. Thousands were billeted in houses or slept in the local barns, stables and lofts.
The surrounding fields were populated with training grounds and camps and so the soldiers' evenings were often free to visit the cafes and the wine bars, a far cry from the battlefields that in reality were only 20 or 30 kms away.
Louis and Antoinette Thuillier, an enterprising local farmer and his wife, who had an interest in photography, turned their home into an outdoor studio. They took thousands of photographs of French and allied soldiers, including the Australians, as they passed through the village to and from the front line.
Almost 100 years later investigative journalist Ross Coulthart was part of a team that unearthed these photographs, a treasure trove of antique glass photographic plates, still sitting in the attic of the Thuillier's farmhouse.
As Coulthart says in his book The Lost Diggers
Our quest for the elusive Thuillier collection was over but our investigations into the stories behind the thousands of plates had only just begun…
One such story is that of Mosman boy Sydney Hubert 'Sid' Carroll, seen here sitting in the sidecar of a military motorcycle.
According to Coulthart the process of identifying the images can be painstaking and frustrating although the Thuillier back drop of a painted canvas was a useful fingerprint. Badges and medals and personal military service putting a soldier at Vignacourt at the right time are all part of the detective work.
The Australian War Memorial contacted the Carroll family at the family business, P.Leahy's Real Estate at Mosman. When Sid enlisted in January 1915 he gave his brother as next of kin, care of P. Leahy, thankfully the real estate agency is still there today and still in the Carroll family.
The War Memorial had narrowed the sitting soldier to one of three men. His uniform showed that he had served at Gallipoli, was in the 13th Machine Gun Company that merged into the 4th Machine Gun Battalion, had received the Military Cross and was a Lieutenant.
Interestingly Sid's unusually long thumbs were one of the distinguishing features noted by the curators when looking to identify the soldier in the sidecar of this striking photograph.
Sid had come to Australia from New Zealand in 1895 with his older brother Dalton "Jack" Carroll, who was 10, to live with their father's sister, Ellen Leahy, and her husband Patrick "Paddy" Leahy, who had founded the real estate agency P. Leahy in 1890.
Shane Batchelor, Sid's great niece , when interviewed in 2012 said :-
The search for Sid had the family digging through old scrapbooks and they found a number of photos of him, including one taken at Gallipoli. "With a bit of forensics," says Shane, "the Australian War Memorial narrowed it down and lo and behold this extremely handsome man in the sidecar of the motorcycle was definitely Sid."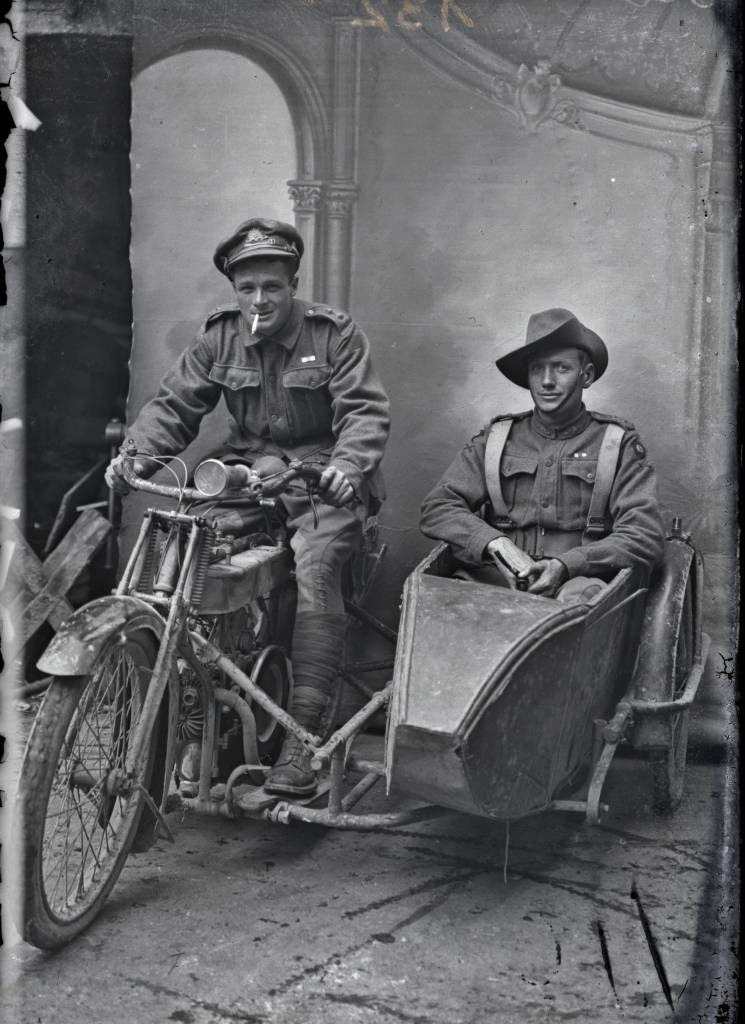 Sid's brother was former Mosman Mayor and amateur historian Dalton 'Jack' Carroll whose eclectic collection of images now forms a large part of the Barry O'Keefe Library's Local Studies Image Collection.
Sid's niece, the late Noreen Powell, when interviewed in 2012, says about her father and his brother:-
They were different. They were still mates but not all that
close, I don't think. Sid went to war and Dad wanted to go
but Ellen Leahy wouldn't let him. She said, No, you've got
to stay here and help…. You've got to help me run the estate agency; you're not allowed to go. And Dad always resented that in a way…So Sid went to war….
Noreen remembers Sid as:
…larger than life sort of person – personality plus.
Everybody loved him. He was a doer, a mover and a
shaker. He was just that sort of person. He played with us
as children. He was a hands-on person. I didn't see him all
that often so I've only got those sorts of memories…He had personality and he enjoyed life to the full.
Sadly Sydney Hubert 'Sid' Carroll's life was cut short, not in the four years he endured in the Great War but back in Sydney in 1942. After the War Sid married actress Kathleen De Baere, they had one daughter Loloma and Sid set up his own real estate business and was living in Double Bay when tragedy struck. On the evening of 16 May 1942 he was travelling in a car with three passengers and was killed instantly when his car was crushed between two trams on New South Head Road Rose bay in May 1942.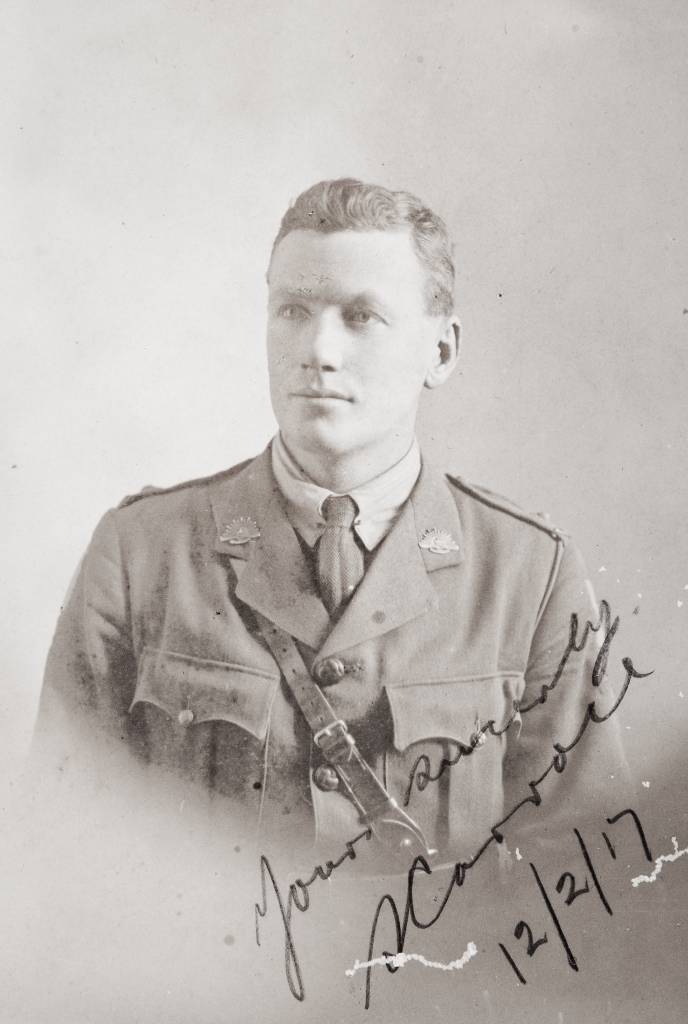 More information on the Thuillier collection of photographs can be found in the book 'The Lost Diggers' by Ross Coulthart. The book's release coincided with an exhibition at the Australian War Memorial in November 2012.