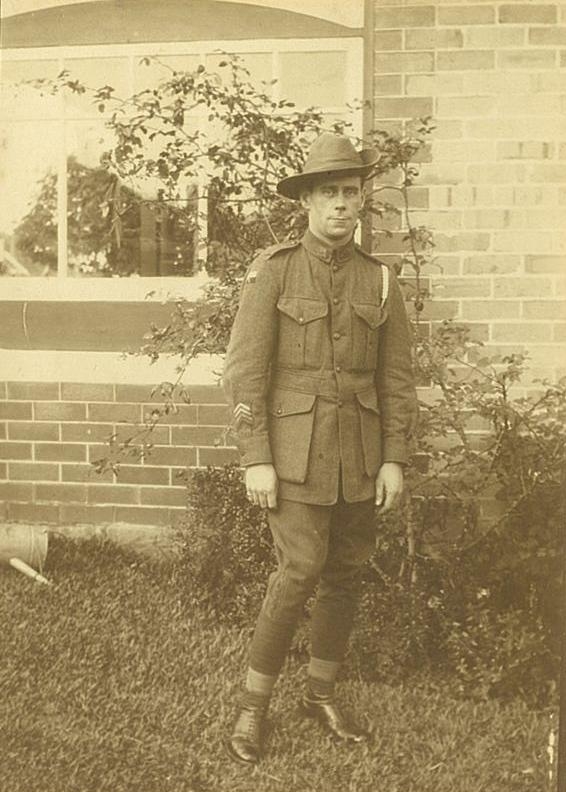 A few weeks ago I received an email with information regarding, Reginald Victor Fusedale, and a request to add him to our records on Doing Our Bit.
We receive a great many emails like this suggesting names for inclusion and if there is a Mosman connection they are added to the site.
This particular request came from Fusedale's granddaughter and caught my attention as she mentioned he was living in a house called 'Burradale', Cabramatta Road, Mosman at the time of enlistment.
I was intrigued as I knew of this house having received a donation, of photograph albums, featuring this house and the Morris family who called it home a few years ago.
I checked Doing Our Bit and the Mosman Local Studies Collection and was not able to find any mention of Fusedale. However, when I looked online at the AIF project and the National Archives of Australia I was able to confirm his residence was 'Burradale' when he enlisted.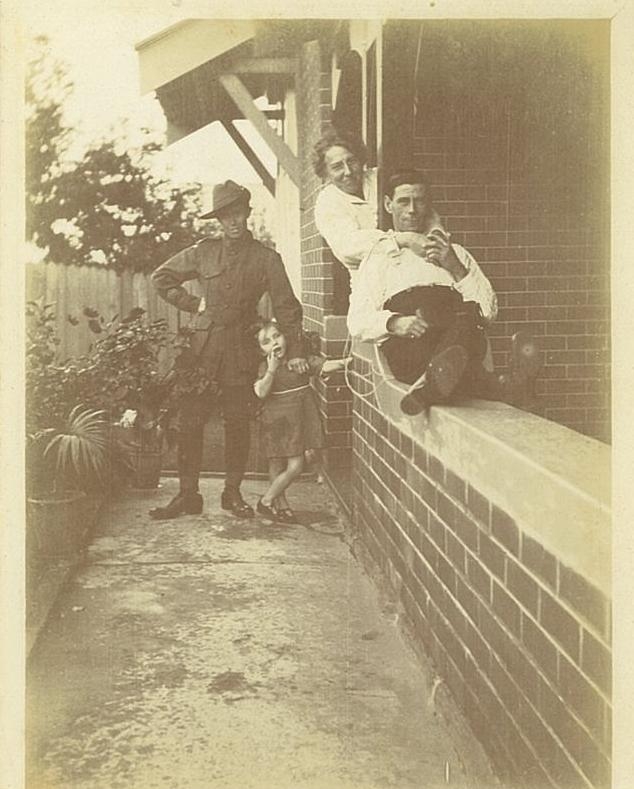 I also recalled a photograph of a soldier on the veranda of 'Burradale' dated 1918 in one of the albums and wondered if this was Reginald?
It turns out he was not the man in the soldier's uniform but the man reclining on the veranda brickwork in 'civvies'. The photograph was dated 20 April 1918 the day after his discharge – which may explain his big smile. His granddaughter was also able to tell me that Fusedale married Ruth, one of the Morris girls, 7 years after his discharge.
But now we need to find out who is the man in uniform. So, if anyone has any ideas please let us know.