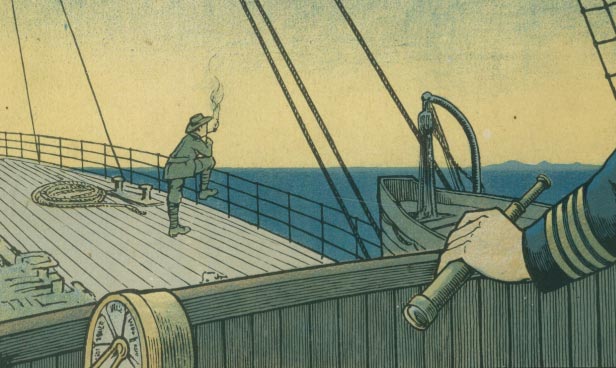 This magazine – its cover captioned "At Last!!!" – gives a snapshot of life aboard a returning troopship in 1919.
Mosman Library scanned the souvenir from an original copy lent to us by a generous student of history. As well as stories, verse and photographs, the "memento of our voyage home" has notes on returned officers and a list of other ranks aboard. Our donor thought someone might like to see if any Mosman men are mentioned.
Download the high resolution scan 324 MB from our digital archive Trace, a more compact version 70 MB from this website or, better still, read it online as a digital edition.