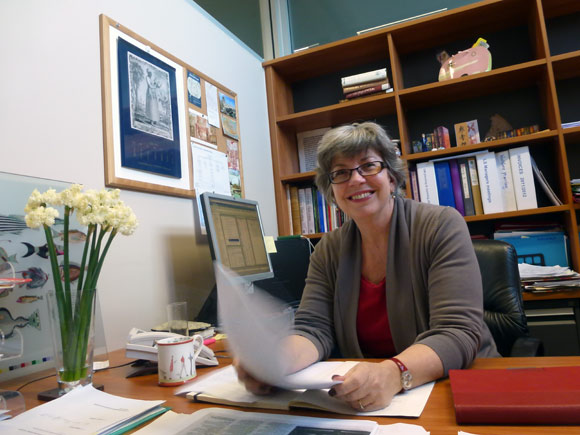 Maggie Patton gave us a look at some of the original WWI materials held by the State Library of NSW last Friday. As a collection it's historic in its own right; the Library was collecting letters and diaries of Australian soldiers even before the armistice went into effect on 11 November 1918.
The European War Collecting Project now forms the basis of an impressive collection augmented over 90-odd years by textual materials, photographic collections and realia, like the knitting pattern for soldiers' socks and envelope of camels hair found in the Irene Victoria Read papers. Just a few weeks ago another significant diary was donated to the Library, with accompanying medals. Maggie, who is Manager Original Materials, also showed us original trench maps that had come bundled with soldiers' diaries, the paper fabric-backed and seemingly waxed to protect it from the elements, the objectives of the attack marked in coloured pencil.
Some of the more than 400 diaries in the collection have been transcribed by volunteers. Maggie showed us the small pocket-sized diaries of stretcher bearer Wilfred Joseph Allan Allsop, a clerk from Mosman, who served in Egypt and France. A transcript of his diary can be read online (click on items 1 to 5 in the right-hand column).
The Library is busy digitising more of its holdings ahead of the centenary of WWI and is looking to work with local communities to tell the stories of the men and women represented by their collection.
One of the State Library's team will be joining our Build-a-thon on Saturday 11 August.
---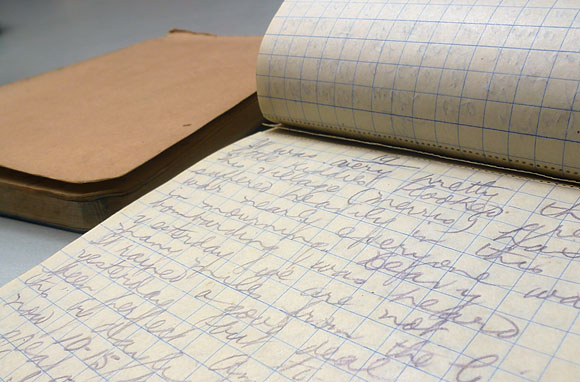 Browsing and searching at
SLNSW
To browse WWI original materials held at the State Library of NSW, search the Manuscripts, Oral History and Pictures catalogue by entering the search term: world war 1914-1918 as a Phrase
To search for names or locations do an advanced search:
change the dropdown menu from "Search" to "Anywhere" and enter world war 1914-1918 as a Phrase
change the second dropdown menu from "Creator" to "Anywhere" and enter additional keywords, such as mosman
choose your "Type of material" – Textual Records for war diaries and letters, Graphic Materials for drawings and photographs, or Objects for realia