Amongst the ranks of the First A.I.F were many men who were newly arrived to Australia. Many were from Britain and prior to the outbreak of the war they were establishing themselves in local communities. When the war started they were keen to sign up and contribute to our national effort.
The majority of these men returned and resumed their lives amongst the community. Of the men who were killed, if they had not made some form of impact upon the community before the war or their loved ones had moved on in the wake of their loss then they were often forgotten by the community over the years. These men fall into a difficult category to research as you know they had some connection to a community, the nature of which can be difficult to establish one hundred years on, if at all.
One such man with a connection to Mosman was Sapper James Greeson Hircoll whose story is worthy of telling.
James Greeson Hircoll was born in Deptford, London on the 8th February 1889, the only son born to builder Absolom Hircoll and his wife Abigail Hircoll. James had two older sisters, Lucy and Gertrude. He was educated at St. Joseph's school in Deptford, a catholic school.
James left England quite young, a ships passenger list recording him arriving in Quebec aboard the Lake Champlain on the 22nd June 1906 aged 17 years. He appears to have travelled over to the West Coast of Canada and was living in Vancouver when a census was taken in 1911. His attestation papers indicate that he spent four years learning the trade of bridge carpenter with the Canadian Pacific Railways and cheekily he gave his place of birth on the same paper as Albert Canyon, British Columbia – a small railway village in the mountains of British Columbia.
James's mother died in London on February 8th 1908 and this may have led to eldest sister Gertrude leaving England for a new life in Australia. Gertrude was a practicing Catholic and is mentioned as donating ten shillings to the Cardinal's appeal for funds for the completion of St. Marys Cathedral in the Freemans Journal of the 6th October 1910. Gertrude is identified as a subscriber from Mosman's Sacred Heart Church.
James followed his sister to Australia shortly after and by the time the war started Gertrude was working at Lewisham Hospital and he was living at Woollahra. James's employment at this time is not recorded but four months after the declaration of war he enlisted amongst the 4th Reinforcements of the 1st Field Company Engineers on the 8th December 1914 and was given the service number 863. His trade skills would be of great use amongst the Engineers.
On the 10th February 1915 he was attested at the Engineer Depot at Moore Park and two months later on the 10th April 1915 he boarded the HMAT Argyllshire bound for Egypt. Whilst James was at sea Australia entered the Gallipoli Campaign and within a very short space of time James found himself in the frontline. His service record notes that he was taken on strength from the 4th reinforcements on the 2nd June 1915 at Anzac Cove and was allocated a new service number, 333.
The 1st Field Company Engineers were a jack of all trades type of unit during the Gallipoli Campaign and it is difficult to trace what roles individual soldiers were undertaking without knowing what section they were attached to and even then information concerning them is difficult to gather. It is known that sections were attached to the 3rd Brigade on the day of the landing, following close behind the infantry ready to sure up any positions.
Following on from the landing other sections were involved in constructing the pier at Anzac Cove (often under shellfire), some were involved in tunneling operations in the front line trenches, many consolidated trenches and the transport section transported the wounded and fabricated piers from barrels aboard a transport ship.
Although we do not know what work James was involved in we know that he was wounded around the 16th August 1915 and was transported to hospital in Malta on a hospital ship on the 21st August 1915.
James's service records indicate that he was suffering shell shock and influenza. He spent two days hospitalised in Malta before being sent to England and the City of London Military Hospital in Clapton. Notes indicate that he was also gassed (in this case I believe gassing refers to the fumes generated during a shell blast) and was suffering chronic dysentery, a serious problem during the Gallipoli campaign.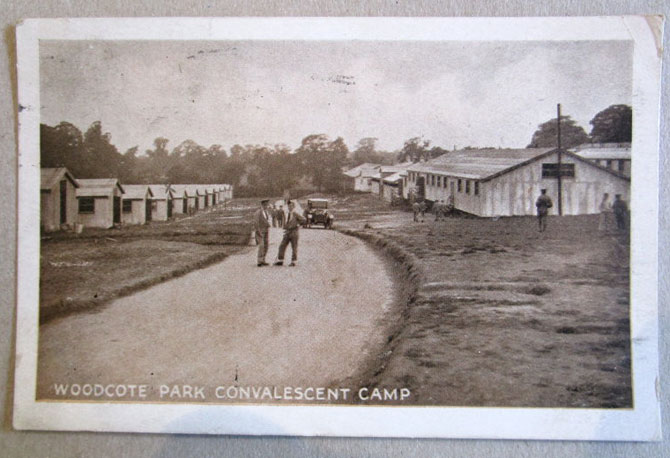 James spent twenty four days in the City of London Military Hospital before being transferred to the convalescent hospital at Woodcote Park in Epsom. On the 22nd October 1915 he was moved to the Australian Auxiliary hospital at Harefield Park, Middlesex. James went absent without leave (AWL) for seven days in January 1916 losing seven days' pay and receiving 168 hours of detention.
A medical report was carried out on the 3rd February 1916 which provided further insight into his condition. The report stated that James had been blown up five days prior to his evacuation from Gallipoli and had been suffering shell shock and a crush injury to his right foot, of which the fifth metatarsal bone had been removed. Also mentioned were persistent headaches which James was suffering.
The recommendation of the report was that James should be discharged from the A.I.F as he was no longer fit for active service. Five weeks later on the 17th March 1916 he embarked from Portland aboard the Ascanius for his return to Australia. I would suggest that James was not in the best of health and most of the men on board the ship were in a similar state, returning to Australia recovering from wounds received at Gallipoli.
The Ascanius travelled via Durban and whilst in the port, James went AWL once more. He was absent from 10.30am on the 8th April 1916 till noon the following day. The crime was witnessed by Warrant Officer William Walter Strang, another Gallipoli man, who had been serving as Regimental Sergeant Major with the 8th Light Horse Regiment until receiving a gunshot wound to his forearm on the 13th August 1915.
James was punished with 168 hours detention for his actions. When the ship reached Melbourne James found himself in trouble once more, this time for "disobedience of orders in such a manner as to show wilful defiance of authority". This crime was witnessed by Lieutenant Victor Springhall of the 20th Battalion A.I.F, also returning from Gallipoli after suffering dysentery.
James received 28 days detention as punishment but arrived in Sydney shortly afterwards on the 4th May 1916. The image of James heading this story was taken around this time, clearly showing his returned soldiers badge and also the rectangular purple felt shoulder patch of the 1st Field Company Engineers on his right arm.
Fate took a last cruel turn in James's life on the 12th June 1916 when his foot was crushed by a tram in Central Square, Sydney. Whether this was the foot injured at Gallipoli or not is not clear. James was hospitalised at No.4 General Hospital at Randwick where he developed septic pneumonia and passed away on the 5th August 1915, three months after returning home.

I expect that James had spent some time with Gertrude prior to his death, however there is no record of this. James was given a full military funeral and was buried at Rookwood Cemetery. Gertrude paid for the headstone with her life savings at a cost of eighteen pounds and ten shillings.
The headstone remains standing today at Rookwood Cemetery. It reads —
In loving memory of
Our dearly loved and only brother
Sapper James G Hircoll (Jim)
1st Field Company Engineers, Wounded at Gallipoli
Died at Military Hospital Randwick, 5th August 1916, Aged 25 years,
Erected by his sisters
James death left Gertrude on her own and she clearly missed James. Correspondence between her and the Army Records Office exists within James' files, some of which is sad to read. In October 1921 she questioned why she was not able to receive a gratuity; there is no official response within the file.
Gertrude Hircoll never married and it seems never forgot her brother. In March 1917 she contributed a bed for Westmead Boys home which was named in James's honour. On the 4th August 1917 she placed an in memoriam notice in memory of James in the Sydney Morning Herald from herself, her sister Lucy and her "little nieces".
Several lines above Gertrude's in memoriam notice was another placed for James. This notice was inserted by his "loving friends A. Casson and Mr and Mrs H Buckman and family". A Mr. H Buckman of 10 Killarney Street Mosman would also be noted as the nominated person of reference in the Roll of Honour circular for the Australian War Memorial that Gertrude would complete about James shortly after the war and it is within this form that James is stated as being connected to Mosman.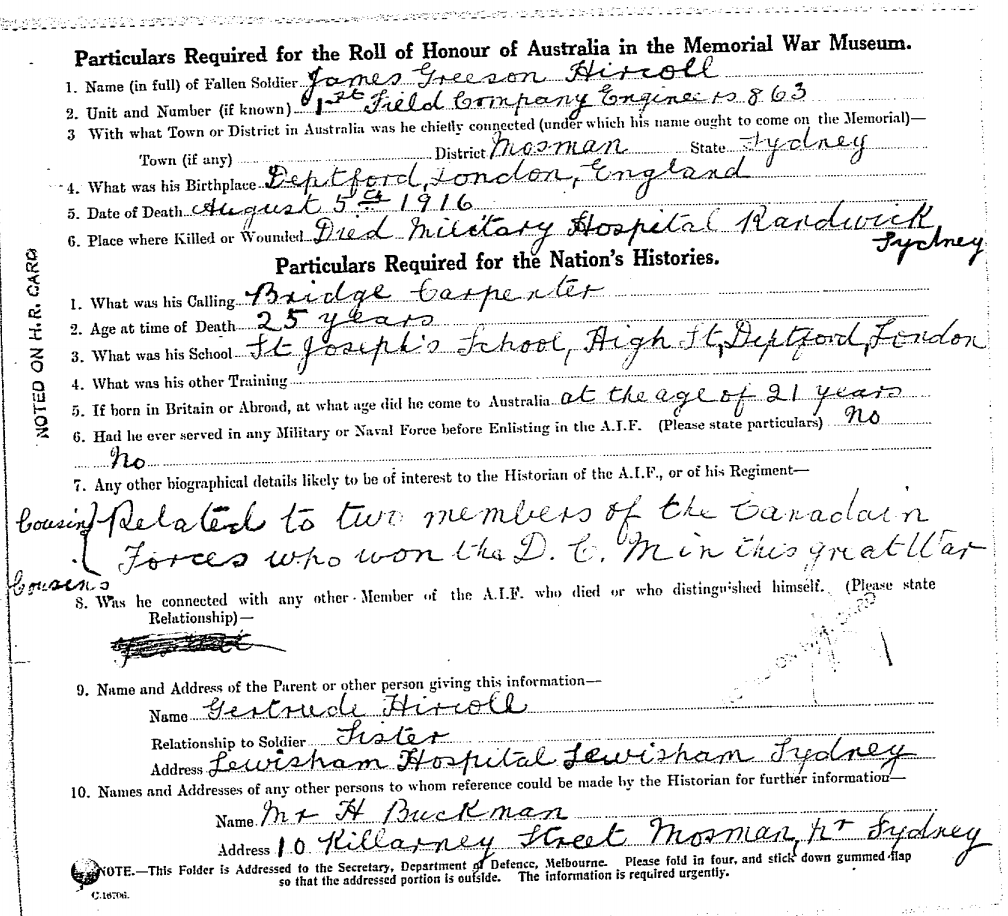 Exactly how James was connected to Mosman is not clear. 10 Killarney Street Mosman was the home of Margaret Casson, the mother of two local boys who had enlisted with the 30th Battalion A.I.F in July 1915. Private Thomas George Casson and his younger brother Robert Owen Casson would both serve throughout the war and return to Australia in mid-1919.
Margaret Casson had four daughters, amongst them were Ada and Agnes. Ada had married Henry Peter Buckman in 1910 and it seems that the three of them were the friends of James Hircoll. Whether James lived with them at some stage or worked in the Mosman area has not yet been determined.
Mentions of Gertrude Hircoll amongst newspaper reports in the years following the war are sparse and not connected with Mosman. She never married and died in Sydney in 1977. Perhaps the war had taken more than just James from her life.
Written by Scott Wilson (11/2014)
---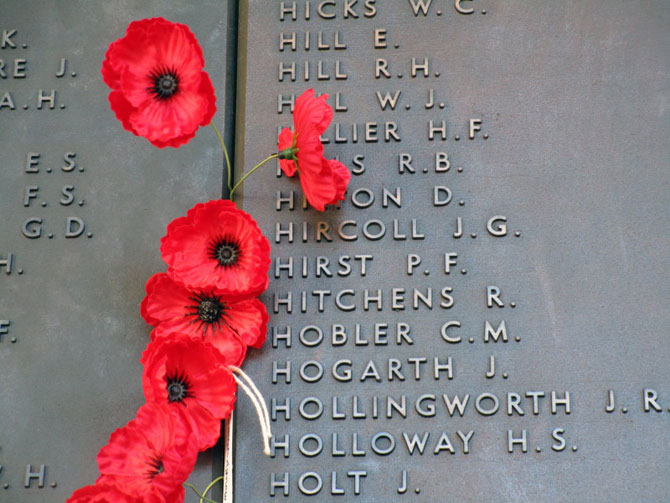 ---
Sources
Other online sources
Newspapers
Books