When Doing Our Bit was initially proposed I thought what do I know about the Great War? What can I contribute? I needn't have worried as within a very short time I was inspired by the photographs and stories being shared by relatives of local service people.
Since the launch in 2013 I have discovered fascinating facts, people and stories related to Mosman and the Great War. I uncovered local residents who, while not enlisting, made incredibly valuable contributions to the war effort.
Artist, Harry Weston designed posters to encourage Australians to enlist; vibrant Louise Mack, the first female war correspondent, travelled to Belgium in 1914 to report on the German invasion of Antwerp.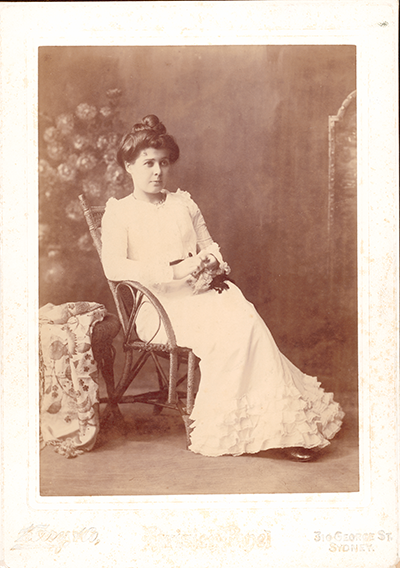 Leon Gellert, published Songs of a Campaign, a collection of both sensitive and chilling poetry based on his experiences at Gallipoli. A collection which captured the nations' imagination.
There are many stories and images that have made this project satisfying but perhaps the two stories that impressed me were about a necklace and a photograph from Grafton.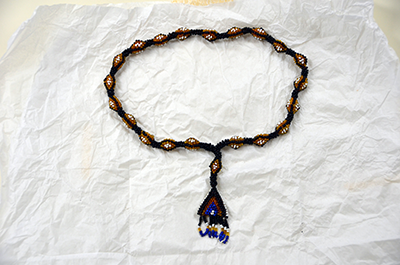 On the scan-a-thon day Jill Mercer brought in a necklace her uncle, Private Albert Victor Mercer, had sent his sister, Eva from Gallipoli in 1916. This beaded necklace had been made by a Turkish prisoner of war. Sadly, James never made it home to see his sister wear the necklace as he was killed on The Somme later that year. Clearly a valued family memento the necklace has remained in the family ever since.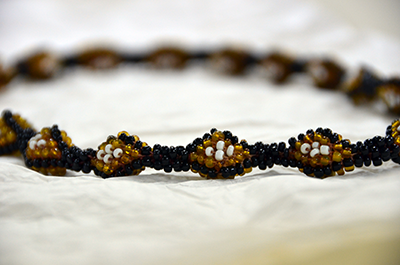 A photograph of an unnamed soldier was caught up in a bundle of old clothes donated to a charity shop in Grafton. Wasting no time the op-shop volunteer, who had once been an Intelligence Analyst, quickly asked the donor 'Who was this soldier?' It turned out he had boarded with the donor's son and his name was Jack Attwood.
The Intelligence Analyst commenced her research and found Private Jack Weston Attwood had lived in Awaba Street. So, she felt the Mosman Local Studies Collection would be the best home for this long lost photograph.
Enlisting in 1918 Attwood left Australia on board the troopship SS Feldmarschall. He was a gunner in 2nd Australian Field Artillery Brigade and survived the war.
Donna