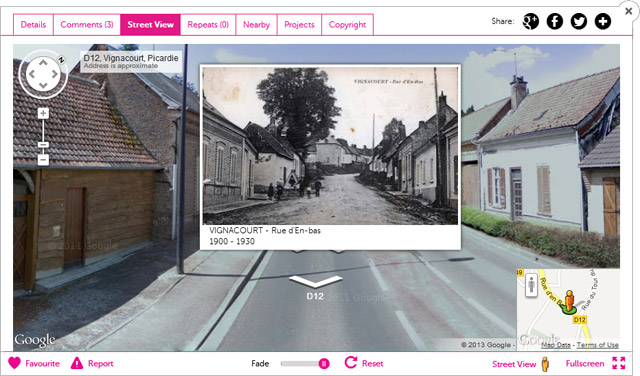 Just a quick post to let you know that we've mapped on Historypin some images shared at Scan-a-thon, including the postcards of Vignacourt belonging to Allan Allsop.
Historypin allows you to see 'than and now' views using Google Maps and Google Street View — or with your phone if you're lucky enough to be in situ in France!
Doing our bit photos on Historypin →
We'll try to add more soon. Any suggestions?
Also, take a look at the work Historypin are doing with the Imperial War Museum around crowdsourcing and 'The Participatory Museum' concept.