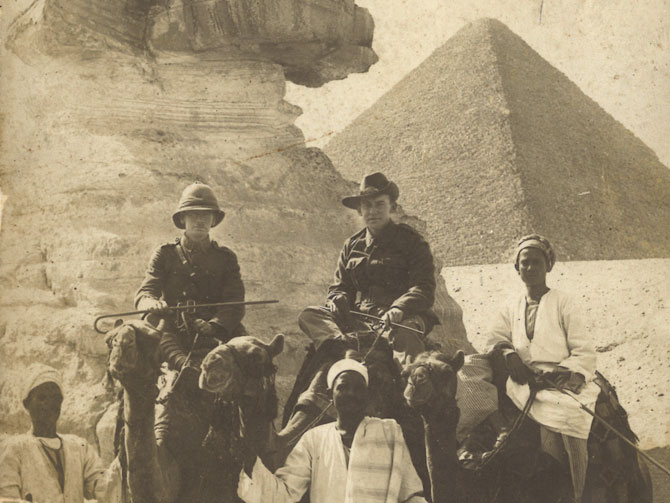 Since it's launch in 2012 Doing Our Bit: Mosman 1914-1918 has enabled the community to contribute stories, information and images of Mosman First World War servicemen and servicewomen.
Materials have been shared by family members, have been donated from charity shops, found during house renovations or have been put in the attic, long forgotten and re-discovered.
This History Week exhibition revisits these precious items and looks at the myriad of stories that have come to light about the local people who participated and contributed to the war effort.
Stories about locals Lady Cullen and Ethel Turner whose fund raising efforts were proudly supported by the community; Leon Gellert whose sensitive poetry inspired a nation; the chilling fact that Avenue Road, alone, had 14 boys who never returned; the story of Miss Evans and the ANZAC buffet; the discovery of a book by Lyle Reeves, the first Australian serving soldier to write of his experiences on campaign, featuring photographs by local, Signaller H. Ellis and so much more will be on view.